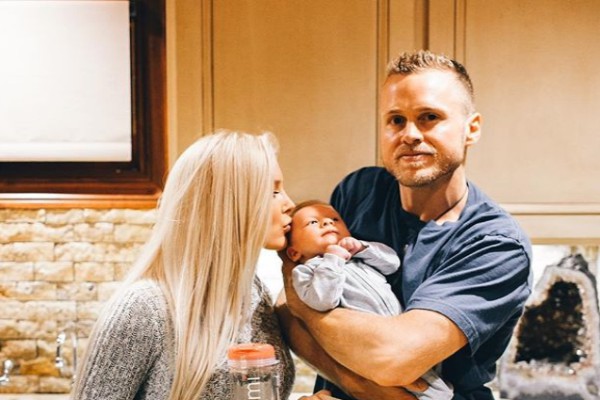 It'll come as no surprise to hear that Heidi and Spencer are feeling extremely excited about the holiday season this year, thanks to one special addition to their family.
The reality stars are set to celebrate their first Christmas as parents. They welcomed their son Gunner into the world on October 1, 2017.
The proud parents shared that they took part in one very special Christmas tradition that many parents will know and love- visiting Santa.
Bringing your tiny tot to visit Santa for the first time is one of those festive moments you'll treasure forever.
Heidi shared the heartwarming moment with her 731,000 Instagram followers.
She wrote, "Gunner Pratt's first time seeing Santa! It was a last-minute decision so we don't look festive #babysfirstchristmas#christmas."
It may have been an impromptu visit but we love how happy they look. Heidi couldn't contain her joy and recently tweeted about the family's first Christmas.
"So excited to celebrate Gunner's first Christmas," she wrote alongside plenty of festive emojis.
Fans shared how extra special Christmas is when you're a parent. One tweeted, "This is when Christmas means so much more when you have kids. I used to put footsteps in flour across the room to look like Santa's steps."
Another wrote, "I'm so excited for you and your little family for the holidays."
This wasn't the only adorable moment that Heidi shared recently. The mum revealed that her son smiled at his dad for the first time ever.
The parents run an Instagram account for their two-month-old son, where they post the cutest pictures of Gunner.
They wrote, "2 months and I smiled at daddy for the first time."
We can't wait for Heidi and Spencer to share more festive family moments with us.