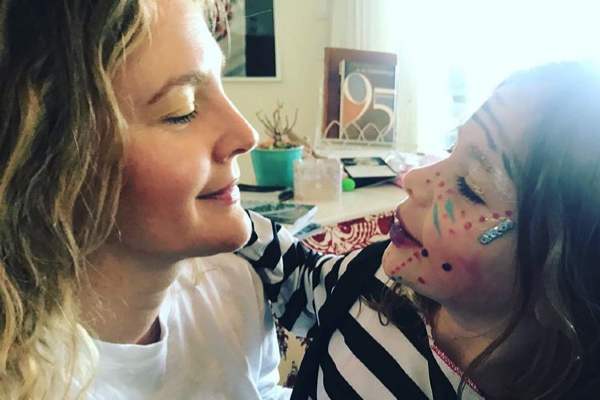 Drew Barrymore has often been honest about the struggles of parenting, and we adore her humorous outlook on life.
There is nothing in the world that she loves more than her two adorable daughters: Olive and Frankie.
And today her oldest child turned six-years-old.
The mum is overwhelmed by her fondness for little Olive and gushed about how much she cherishes her relationship with her daughter.
"Happy birthday to my love. My Olive. My girl. 6 years old today! I am so proud of you," Drew wrote on Instagram.
"And I love you as big as the universe and to infinity til the end of time. My love is endless and immeasurable.
"I love being your mom. Could you tell I love ya?" she joked.
We can certainly tell how much the six-year-old's mum cares for her by the photo of her birthday celebrations.
The little girl is completely surrounded by a plethora of party balloons. There's all different colours and shapes, including little woodland creatures, crowding around her small stature.
But Olive is all smiles as she pokes her head out from the middle of the birthday chaos.
Drew went on to remind her daughter that everything she does for her mum makes her day.
"The smallest things you do, can mean the most. You are my treasure!" she said.
At just two years apart, Olive is also close with her little sister Frankie. The pair love spending time with each other and driving their mother crazy on occasion - in the best way of course.
The Never Been Kissed star recently shared her secret for keeping the partners-in-crime under control and happier than ever.
Let's just say that toddler tantrums are nothing new to this experienced mum.
Happy Birthday, Olive! We hope you have a great day celebrating with your family.