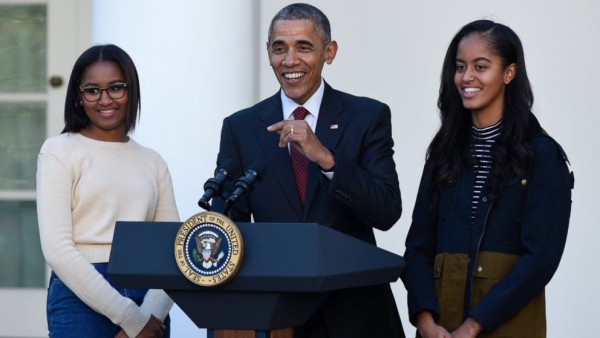 As any parent will know, we will gratefully take any opportunity to boast about our kids and their achievements.
So imagine getting the chance to do that on national television?
Well, that's a chance that US President Barack Obama got when he appeared on The Tonight Show with Jimmy Fallon.
When asked about his daughters, Sasha and Malia and how they've coped with life in the limelight, the President became just a regular doting father as he spoke about how his girls have grown up into kind young women.
Malia, who is now 17-years-old, is about to graduate from high school, a proud moment for any parent.
A moment which is set to stir up huge emotion for the father-of-two.
Jimmy also asked the president about 15-year-old Sasha and her meeting with Ryan Reynolds.
We definitely think the girls were burying their heads in their hands when they saw this.
Watch the hilarious interview here.
SHARE this if it made you smile.