As anyone who has welcomed a baby into the world will tell you; children are precious, and we would do just about anything to ensure their safety.
In a world where we have come to rely on our cars for so much – from doing the school-run to our daily errands, and going on fun summer stay-cations – safety on the road is a key priority.
A trip down the road to the local school is as important as a road-trip that lasts a few hours. No matter how long or short your journey is, it is important to prioritise safety at all times for your family.
Creating and keeping good car safety habits is key to ensuring your family's safety, and there are simple but important steps we can all take towards this. Here are just a few: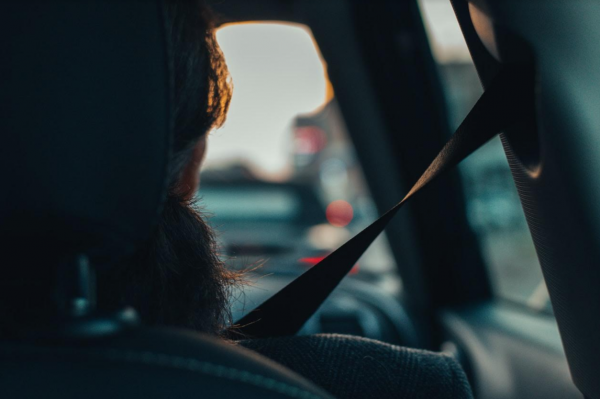 1. Get your car seat basics right
The right car seat is your child's first line of defence in the event of a collision, so it's important that you get the basics right. The first rule of car safety is to ensure that you seek expert advice in choosing the right car seat for your little one, that is compatible with your car and that it has been fitted correctly into your car.
In Ireland, all children under 150cm in height or 36kg in weight must, by law use a child restraint appropriate for their height and weight. All child car seats sold in Ireland must conform to EU standards (R44 or R129). You should look for the 'E mark' on an orange sticker on the side/underside of the seat
Once you have chosen a high-quality seat that is compatible with your car, you need to ensure that it is fitted into the vehicle properly. Follow the instructions closely – this is crucial for ensuring your child's safety. You can also avail of the free Road Safety Authority
Check it Fits
Service in partnership with Toyota.
2. Ensure the restraints are fastened correctly
Once you have the car seat basics ticked off, you need to ensure that your little one's restraints are adjusted and fastened correctly – every single time.
If your child is uncomfortable or restrained incorrectly, they may attempt to get out of the seat or call on you, which can be very distracting and dangerous for a driver.
So, ensure the restraints are adjusted and fastened correctly before setting off. The restraint should be tight but comfortable, according to whether they are forward- or rear-facing.
If your child is wearing bulky clothing, like a winter coat, this should be removed before restraining – otherwise, it could affect the fit of the belt. Instead, you could use blankets over the harness to keep your child warm.
3. Take preventative steps
Preparation is key to success and as mad as it seems, you need to think of everything before even setting foot outside the door with your little one!
To avoid your little one distracting you with a toilet or thirst emergency, prepare for every situation. Bring them to the bathroom just before you leave the house, pack snacks and drinks if necessary, or some entertainment in the form of their favourite CD or teddy-bear.
If your little one is comfortable and occupied, they won't come a-calling, and you are free to focus on the road.
4. Teach them about the importance of car safety
Our children are like sponges, especially when they are very young – they soak up everything we have to tell them. This is why it's a good idea to sit your child down and teach them about the importance of car and driving safety.
Explain in simple terms why it's so important that they remain in their seat, and that Mum, Dad or whoever are left to concentrate on the road ahead.
Adjust your language to suit their age – you don't want to frighten them, but you do want to drive home that car safety rules are cardinal.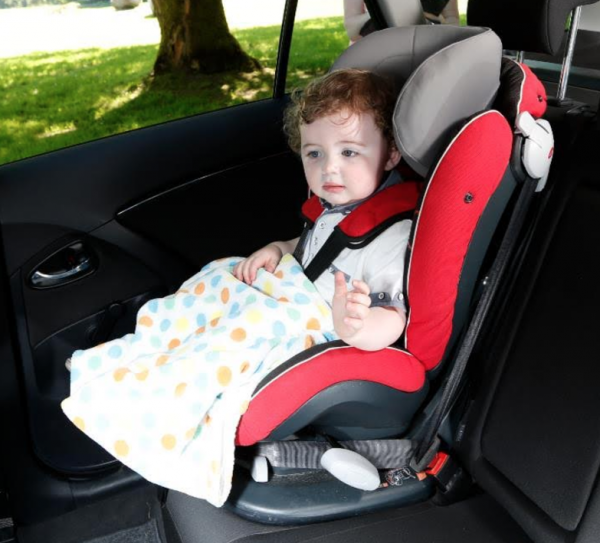 5. If you have to pull over, make sure it's safe
In an ideal world, our children would do what they are told, and we would be able to concentrate even through the greatest distractions. But this is not an ideal world!
If an emergency arises, and you absolutely have to stop the car, pull over in a safe place. If travelling on the motorway, do not pull over on the hard shoulder. You should exit the motorway at the next exit and find a safe place to pull over.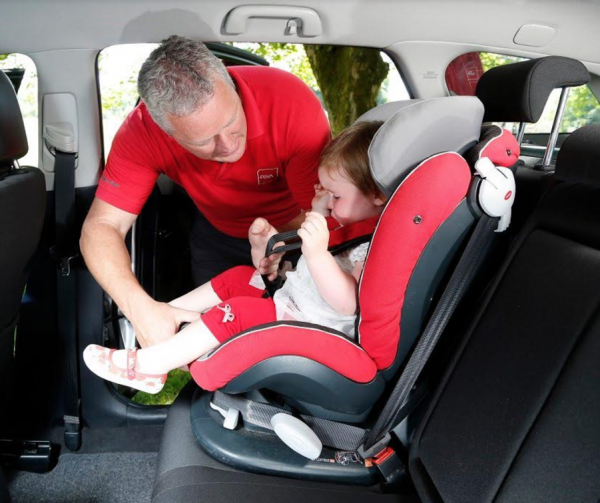 6. Spend the time problem-solving
Some children will be too young to understand why car safety is so important – toddlers, we're looking at you! In this situation, we need to be one step ahead of their little tricks.
This is a time to act on your toes, mums and dads:
If your little one has a habit of slipping their arms out of the car seat harness, make sure the straps are resting on, or slightly above, their shoulders (in a forward-facing seat).
If he or she pushes the safety belt under their arms or behind the back, or moves it into an incorrect position; make sure you correct this so that the belt is correctly positioned on their shoulder and pelvic area.
If they have a penchant for releasing the buckles, make sure the buckles are correctly adjusted and fastened at all times – they'll have quite a job on their hands!