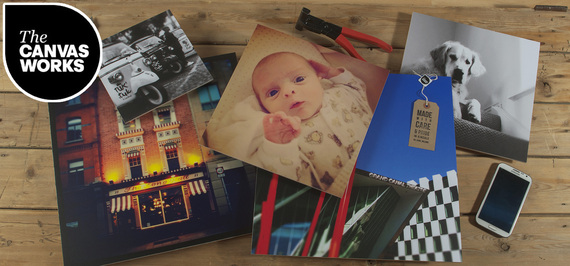 The Canvas Works believe that photos mean more when they're printed. Prints that showcase your new photos and give a fresh lease of life to your old ones. The Canvas Works produce both stunning canvas and framed prints from customer's photos -allowing for cropping, editing, filtering and even adding affects to ensure a beautifully finished product.
Their mission is to make it easy for you to create beautiful prints from your mobile and camera photos, offering an app which plugs directly in to photo sharing apps and platforms such as Instagram, Dropbox, Facebook and Picassa.
Mums are sharing so many photos now online, it's nice to physically have some for hanging on the walls!
These beautiful prints create the perfect gifts for mums and dads for Christmas, or are even the perfect memento to celebrate all those special baby milestones. If you would like to order a gorgeous print for someone special this Christmas visit The Canvas Works website,
click here
.