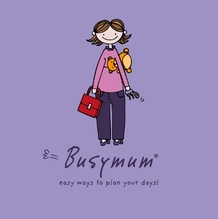 Life as a mum is incredibly busy - and we can all identify with jotting things down so we don't forget the million important things mums have to remember. Maintaining the diary of a family is a full time job - as you try to keep note of the changes and updates to an already chaotic schedule; with re-scheduled hockey matches, changes to agreed play dates (must NOT forget when you're on collection duty), football Fridays (those new football boots are urgent at this stage) - and that's just the kids' activities, not to mention the usual household tasks that need attention and of course the never ending duty that is grocery shopping. If you're anything like us, you have various lists on your phone and bits of paper scattered on every available surface, which invariably end up lost. Oh, and let's not forget the post-its you stick on your desk in work to remind you to stop and pick up something for dinner on the way home which you always forget the second you walk out the door.
You need to get organised, And the absolutely perfect way to do it, is with the help of
Busymum
- set up in 2011 by busy mum Cathy, who, used to live a life of a cluttered calendars and bits of paper to organise before she decided there had to be an easier way. So she created a simple and helpful alternative which helped her and now it can help you too.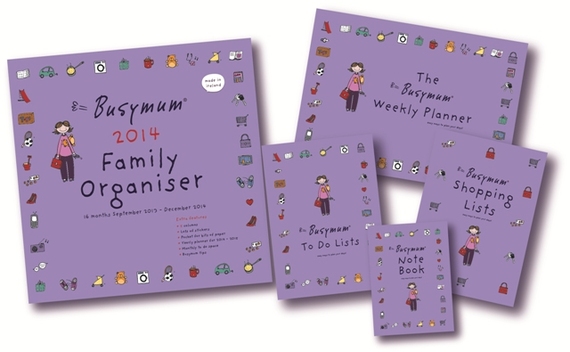 We got some sample products in to MummyPages HQ last week and we really love them. You have your very own to do list note pad and a shopping list note pad, there's also a weekly planner and a family organiser for the year. The great thing about these products is that they literally organise you. We've got the weekly planner sitting on top of the fridge, so each new week, you tear off a new sheet and it's set up on the fridge door - it's divided into morning, afternoon and evening for each day of the week, which makes it so easy to check and update. Our
Busymum
To Do list is the perfect size for a handbag, so it lives there and is in easy reach for checking and updating, no matter where you are. The
Busymum
Shopping list note pad is sitting in the kitchen press - the right place to jot down what's needed when you notice you need it. And of course the Family Organiser (not set into motion just yet) is ready for the new year to come, so we can start to use it to organise the whole family (not just the kids - mum and dad occasionally have a life too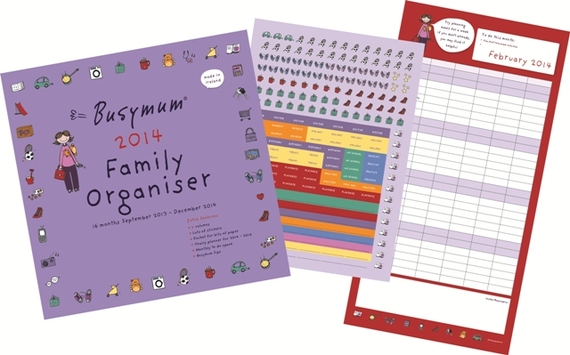 you know!!). There are stickers to highlight events, a pocket for holding on to party invitations and appointment letters and plenty of space to write in each day. You can now organise the family and house for the new year and the year after too (if you're felling really brave!).
We absolutely love these products - sometimes it takes a little bit of organisation to get the household back on track, and these
Busymum
products help you do just that. And they are a routine that is really easy to stick to, and to get all the family involved in using. And they are very reasonably priced too, so go on, treat yourself - for all the details click
here
.