Bringing your family to see Santa for the first time is one of the most magical experiences, and certainly one new mums and dads will never forget.
GAA player Bernard Brogan and his wife Keira got to experience this special moment this weekend when they took their twin boys to see Santa at Arnotts.
The proud dad took to Instagram to share the cutest photos of his boys Donagh and Keadán with Father Christmas.
We simply can't get over how big the boys have gotten since they arrived into the world in July.
The dad-of-two captioned the snap: "First visit to Santa! Keadán checking if the beard is the real deal."
Bernard and Keira looked as content as ever as they posed alongside their boys in the heartwarming photo.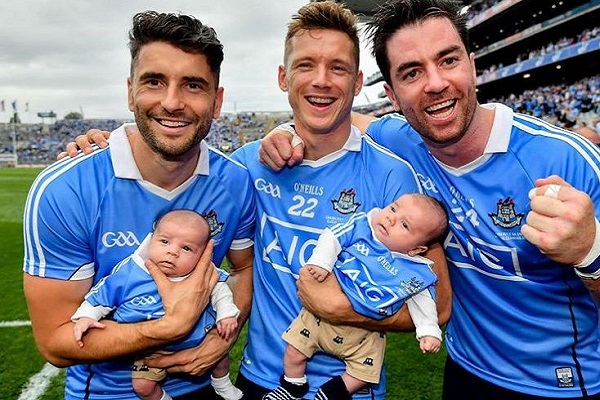 Fans of the sportsman couldn't help but gush over the adorable family photo.
One wrote: "Life doesn't get much better than this."
"What gorgeous boys," another commented.
"I bet Santa went home to Mrs Santa and said, 'You won't believe who I met today...Bernard Brogan. Mrs Clause says 'Did you get his autograph?'" one joked.
There's no doubt the proud parents are going to cherish this special memory forever. Their boys are just too cute for words.
We're sure Bernard is beyond excited to be celebrating his first Christmas as a dad. The Brogans are set to have their most magical Christmas yet thanks to the birth of their beautiful twin boys.