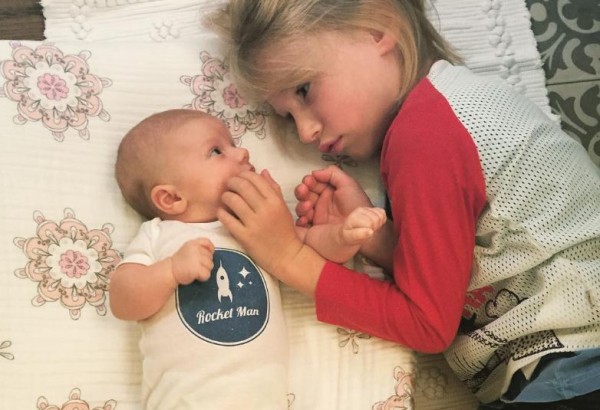 He welcomed his fifth child just a few months ago, so you'd assume that Jamie Oliver would have this parenting lark down to a tee.
However, it seems his older children - Poppy,14, and Daisy, 13 - are a dab hand in the baby department, according to the chef himself, who says they are better parents than him!
Talking to Woman magazine, the 41-year-old, who is also dad to Petal, seven, Buddy, six, and River, four months, said that he is constantly impressed by his kids' maturity.
"Even with Buddy, Poppy and Daisy were incredible adult figures," he told the publication.
"Sometimes I think they're better parents than I am."
However, it seems that Jamie is a pretty hands on dad himself - if he's caring for babies and toddlers that is!
"I wouldn't say I'm a natural parent of teenagers, but I am picking it up.
"I'm definitely good at the toddler bit and the baby bit, but you're just trying to duck and dive and learn what they need and what they do and don't like from parents."