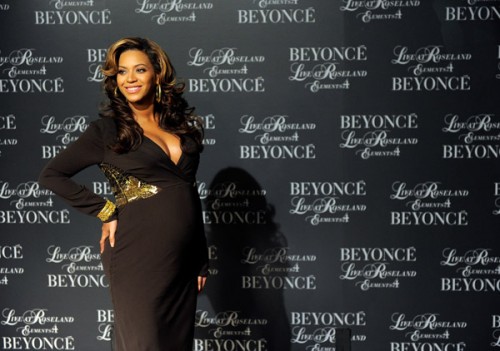 Throughout Beyoncé's pregnancy with Blue Ivy there were nasty rumours that she had faked her bump, secretly using a surrogate.
The allegations started when during an appearance on a chat show, the singer sat down and her bump appeared to fold, or crumple in an odd way.
Despite dismissing it as absurd, the rumours persisted even after the birth of Beyoncé and Jay Z's baby girl.
Putting it to rest once and for all, Beyoncé has shared a picture of her naked bump during a reel of private family footage shown during the Paris show of her and Jay-Z's On The Run Tour.
The picture shows her in her underwear with Jay's arms around her, holding the bump. It's a very sweet picture, and though the photo is a little grainy, she was absolutely,definitely, 100% pregnant.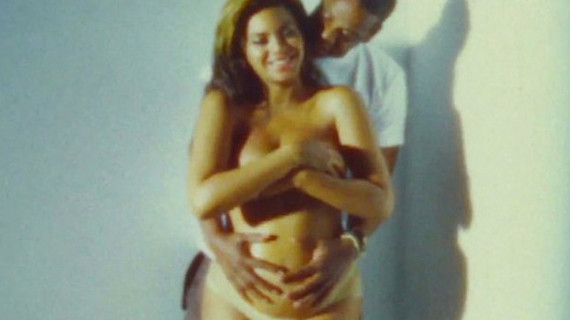 Here is the clip of the infamous 'folding bump' incident that took place on the US Sunday Night show in October 2011.