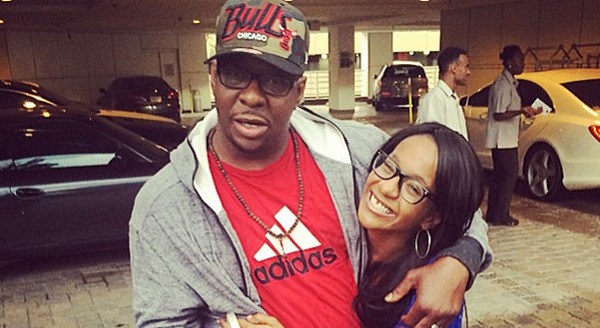 It's hard to believe but we're already coming up to the one-year anniversary of Bobbi Kristina Brown's death. Now, in the weeks before he will mark one year without his daughter, Bobby Brown has broken his silence.
In what is his first sit-down interview since Bobbi Kristina's tragic passing, the singer is seen breaking down in tears as he reflects on life after losing his daughter.
In the interview, which is set to air on ABC's 20/20 next week, Bobby discusses the trauma of making the call to switch off Bobbi Kristina's life support machine.
"The hardest thing I had to do in my life was tell my daughter to let go. My baby's gone...I thank God I'm still here," he says, in a preview clip, breaking down in tears.
He also touches on the similarities between Bobbi Kristina's death and that of her mother, Whitney Houston. Houston died in 2012, after being found unresponsive in a hotel bath tub; Bobbi Kristina was found in similar circumstances, in her Georgia home, three years later.
After being kept in a medically induced coma for almost six months, 22-year-old Bobbi Kristina died in hospice care.
Bobby, who is now married to Alicia Etheridge, is also father to kids LaPrincia, Landon, Cassius, Bodhi and Bobby Jr.
There is no doubt that this will make for harrowing viewing.
SHARE with a Whitney fan who may be interested in watching the show when it airs next week.