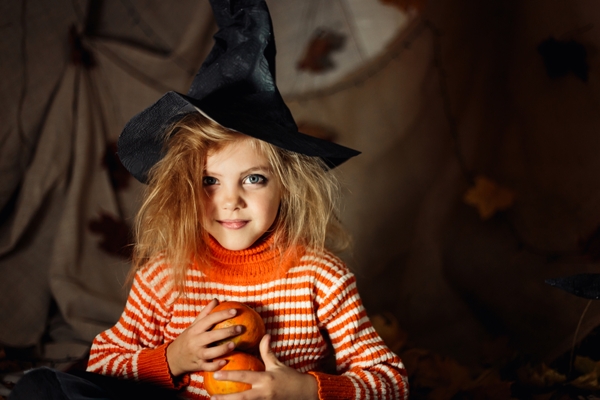 Dress up from the head down!
Finding the right way to help your kids dress up every year can be a challenge, to say the least. Getting some creative solutions can be tricky, but thankfully we've found three simple ideas that will make this Halloween entirely effortless.
These easy hairstyles are perfect for creative hair days at school, trick-or-treating with family or fun Halloween parties with friends. They'll be almost too ghoul for school!
Try these fangtastic do's to add the finishing touch to any costume, your little ones will be trick-or-treating ready in no time.
Happy Haunting!
Cat Ears
This gorgeous look is created with simple plaiting techniques to create ears for a cute cat.
Easy peasy!

Spider bun
Creep it real with the spider bun.
This one is spooky, we guarantee. All you need is a few hair pins, bobbins, black pipe-cleaners and two googly eyes to top it off.
Go from bad hair day to bad scare-day in minutes!

Unicorn Ponytail

Glitter and bobby pins at the ready! For this magical head of hair, you'll need some bobbins, ribbon and cardboard to create your unique-horn.
Push the hair from the separated section at the top of the head through your homemade cone, wrap the hair around the cone, and finish off by wrapping some colourful ribbons around the unicorn horn for added glamour.


Give them a try at home, it's the ideal time of the year to get creative. Happy Halloween!