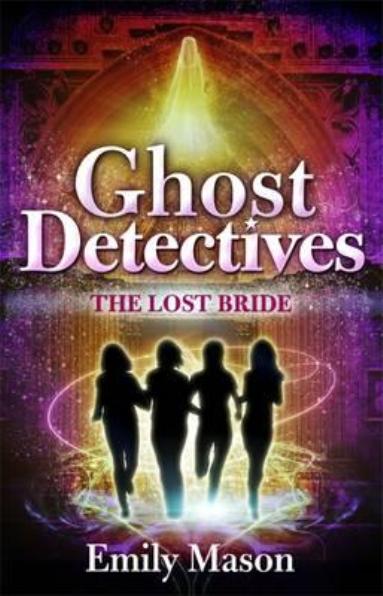 Here at MummyPages, we're young at heart so we just love when we get to review books for children and young adults! They're always just so much fun to read and we love hearing back from mums whose kids have enjoyed reading the books too! So, we were delighted to get the chance to review Irish author Emily Mason's debut novel
Ghost Detectives: The Lost Bride.
It's the perfect read for tweens aged 9-12 and I'll bet you might even find your older teens enjoying it too.
Abi Worthy moves all the way from Springfield in Massachusetts to Galway and soon becomes firm friends with the quirky, fashion forward Grace, book-worm Hannah and witty Sarah. When the local museum needs volunteers to help it reopen all four girls decide to sign up.
The girls soon discover that the museum has a link to the spirit world when they happen upon an old diary written by a woman claiming to be a ghost hunter. The diary details how to perform a ritual to contact restless spirits and the girls decide to perform the very same ritual just to see what happens. They're more then a little surprised then to meet a ghost bride from another century who can't rest in peace until she finds why her true love left her at the altar. The girls must then try their best to solve the mystery and put an end to the lost bride's suffering.
Ghost Detectives: The Lost Bride will be loved by girls everywhere who enjoy a good old fashioned mystery sprinkled with a little romance. It's a wonderfully crafted novel packed full of mystery, friendship and ghosts! It's also a story of trying to fit in, being different and making true friends that will last a lifetime. It's the first book in a series which means there will be lots more ghosts to meet and mysteries to unravel for the fearsome four ghost hunters. With the summer holidays stretching out in front of us, now is the perfect time to get your little bookworms stuck into this spellbinding mystery.
Ghost Detectives: The Lost Bride by Emily Mason is published by Puffin books, €9.99/ £6.99