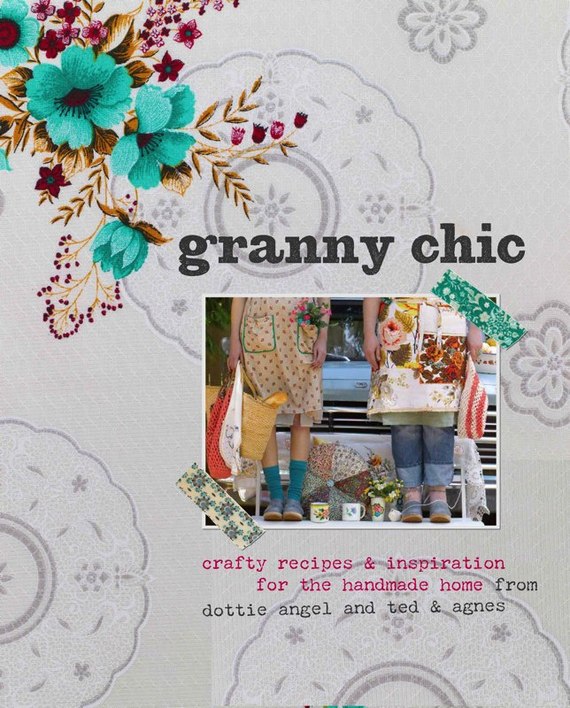 We just couldn't wait to tell all you crafty creatures out there about this delightful new book, fabulously titled, '
Granny Chic: crafty recipes & inspiration for the handmade home'
by Tif Fussell & Rachelle Blondel. The authors are the creative forces behind the successful blogs
Dottie Angel
and Ted & Agnes.
Let's face it, retro is back in a big way and floral prints,crocheted blankets and china patterns which were once considered old-fashioned have been given a new lease of life.
This book is adorably chic ad is jam-packed with delightful photographs and prints and tips and ideas to decorate your home; from how to crochet a tea cosy to how to create a personalised banner for your little darling's bedroom wall.
Our of our favourite projects in this book is how to transform an old, unloved chair into a beautiful focal point in your home simply by using scraps of fabric.
Whether you are looking for ideas on how to inject some new life into your home or are looking for the perfect gift for a creative person in your life, this book is guaranteed to inspire. Just having this stunning book on your coffee table will add an effortless touch of understated shabby-chic to your home!
Granny Chic by Tif Fussell & Rachelle Blondel is published by Kyle Books on 25th October, RRP £16.99/ € 18.99