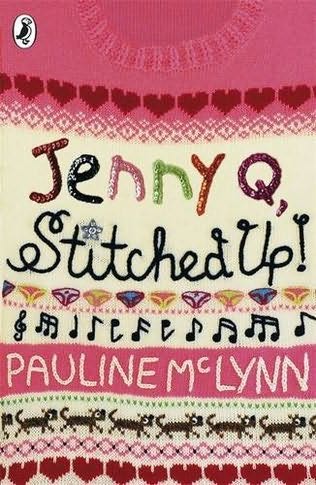 Here at MummyPages we've been fans of Pauline McLynn since the days she spent her days making seemingly endless cups of tea for those hapless priests on that infamous Island. We have also loved the many, funny, insightful and always compelling novels she has written for adults and were thrilled to hear that she has just published her first novel especially for teenagers.
So, If your daughter is an inspiring comedian, loves knitting and you think she would enjoy a thoroughly feisty and rather dramatic heroine, then Jenny Q, Stitched up! is the book for her. We guarantee that she won't be able to put this book down. Pauline's latest book tells the story of Jennifer Quinn, aka Jenny Q, a teenager from Dublin who loves knitting and secretly dreams of being a star.
When we meet Jenny she's just found out that her mother is pregnant and as you can imagine, is none too happy about it! Frankly, she's mortified that her parents are still well, getting intimate! Jenny is also pining after her older brother's friend Stevie Lee Bolton and frequently finds herself tongue-tied in his presence. She also secretly dreams of becoming a star and nobody knows about her plans to audition for the TV talent show Teen Factor X. Luckily, she has her friends Dixie and Uggs who are always there to offer advice over a 'knit n' natter session'!
Pauline McLynn has written a book that is clever, funny and a welcome change from the current overload of vampire, werewolf and dystopian novels that line the shelves of young adult sections in bookshops everywhere!
It's a unique read that is filled to the brim with lovable characters, an exciting plot and even has some fabulous knitting patterns thrown in for good measure! Trust us; your teenager will love this!
Jenny Q, Stitched Up! is published by Puffin Books, paperback £6.99/ €9.99