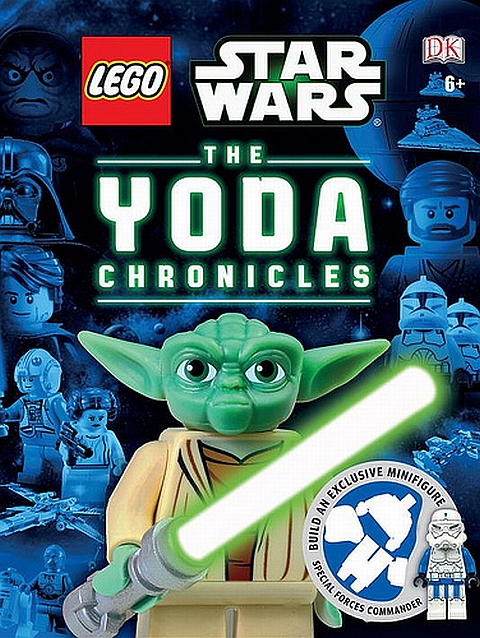 Are you trying to encourage your kids to read? Why not combine reading and playing with LEGO's Star Wars series?
With Brickmaster: Battle for the Stolen Crystals your children can join Clone trooper Commander Gree as he hunts down the valuable lightsaber crystals stolen by a droid captain. They can use the provided bricks to build weapons and vehicles like the Vespula Fighter and Separatist Cannon to help Gree fight battles in canyons deserts and ice-mountains.
The book also contains facts and 'Did You Know?' sections throughout.
Also available is Star Wars: The Yoda Chronicles where young fans can jet into Yoda's galaxy and uncover the truth behind the little green Jedi.
This brand-new format features themed spreads based on the Yoda's adventures, from his support of the Wookies in the Clone Wars to his duels with Count Dooku.
Included in this book is an exclusive Special Forces Clone Trooper LEGO minifigure.