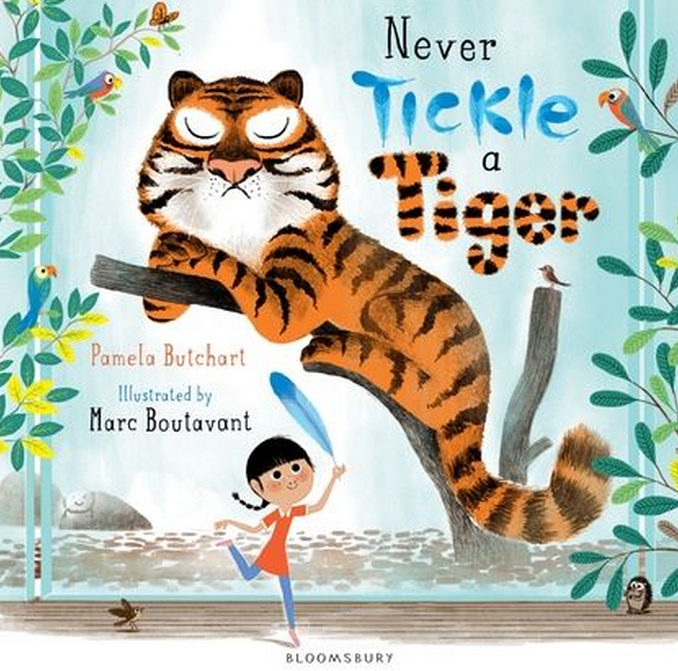 Pamela Butchart stormed into the children's book world in January 2014 with her titles, Yikes, Stinksaurus and Baby Aliens Got My Teacher giving her latest publication Never Tickle a Tiger something to live up to - and it does not disappoint.
Izzy is always shuffling, jiggling, squirming and twitching - she just can't keep still! So when Izzy's school go on a trip to the zoo, her teacher warns her to behave. She must never wiggle, she must never fidget and she must certainly never tickle a tiger.
But does Izzy listen? She does not- and what happens next throws the zoo into complete chaos.
With eye-catching illustrations by the internationally acclaimed bestselling illustration, Marc Boutavant, Never Tickle a Tiger will amaze and delight children and parents alike. It even includes a spectacular double gatefold for the grand chaotic reveal.
Here's what our young reviewer had to say:
"My favourite bits are when the lion scraped all the animals and they hurt each other, when the hippo falls into the water and when the crocodile snaps the skunk on the bum. I love this book and I would tell my friends to read it."