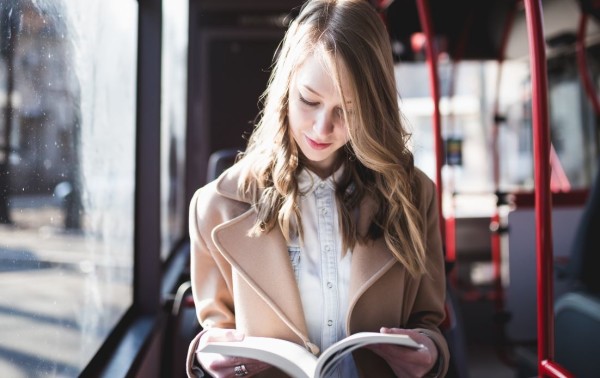 In 2013, Kevin McDermott undertook a project in Trinity Comprehensive, a secondary school in Ballymun, Co. Dublin.
The aim of the project was to write a short novel that would be of interest to students who were not regular or confident readers.
What they produced was a brilliant short novel entitled In Pieces, published by the Junior Cycle Schools Project (JCSP), a Department of Education initiative.
After its great success in reaching young, reluctant readers around the country, Kevin was appointed as the Writer-in-Residence for the City of Dublin Education and Training Board, and set out to produce a second book.
This time around, Kevin worked with schools all over Dublin, including Crumlin, Ballyfermot, Ringsend, Coolock, Marino, Finglas, Whitehall, and the North Inner City.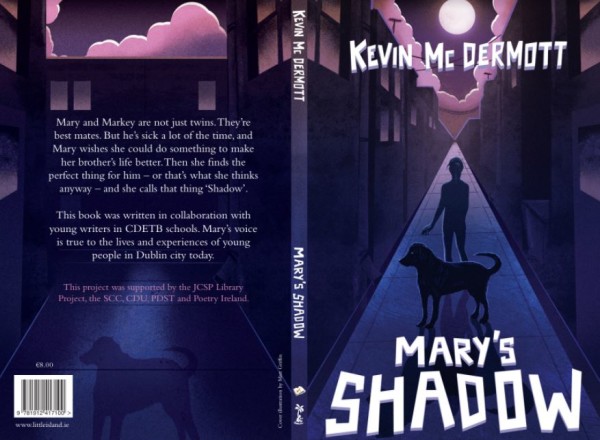 The young writers he worked with came from working class Irish families and immigrant families from a wide range of countries, including Russia, Ukraine, Moldova, Lithuania, Rumania, Bulgaria, the Philippines, China and Nigeria.
These writing workshops were open and conversational, and took place mostly in JCSP libraries within the schools. They provided a space that was creative, free, and a place for the teenagers to explore their identities as writers as well as their place in the world.
After working with these young writers for many weeks, Kevin, in collaboration with teenagers in Dublin schools, produced Mary's Shadow, a gritty story of life in the city which reflects the true lives and experience of young Irish people today.
The story follows the lives of twins Mary and Markey, and Mary's quest to help her brother who is sick most of the time. And when she comes across the perfect thing to make him feel better, she decides to name it Shadow - but all is not as it seems.
Mary's Shadow is being co-published by the JCSP libraries and Little Island Books, an independent publisher for young people based in Dublin, who provided editorial and design expertise for the project.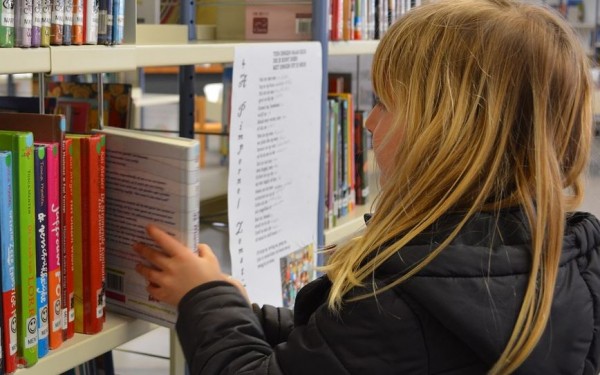 "Kevin brings great enthusiasm and respect to his creative writing residencies with second-level students, and his empathy with the students shines through in the work he does with them," Siobhan Parkinson, publisher at Little Island Books, said.
"It was a joy to work with such a committed writer and teacher to bring this book into being. We collaborated with Kevin on the editorial and proofreading processes, and we commissioned the cover illustration and briefed the illustrator on the kind of image that would be appropriate for this book, keeping it in line with the look of the first book while giving it its own clear identity.
"We are all delighted with the result: a book that is inviting to pick up, accessibly written and reflects real life in today's Dublin. A book with great heart and a dash of humour."
The book is available in all JCSP libraries or online for just €8; any funds raised will go back into the JCSP services and future projects.