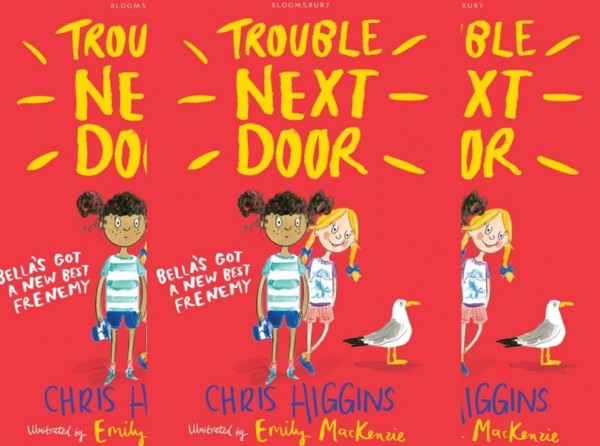 From much-loved author Chris Higgins and acclaimed illustrator Emily MacKenzie, comes a charming new young fiction series about friendship, Trouble Next Door.
Bella has just moved into a new house, but it's cold and dark and she's sure there is a ghost in the attic.
However, trouble only really starts when she meets her new next door neighbour, Magda.
Yes, Magda is bubbly, full of imagination and lots of fun, but she's also trouble.
Lots of trouble.
Not only does she break Bella's mum's best tea set, she also wrecks her room, covers the living room in soot AND lets Bella get the blame for EVERYTHING.
But she does help Bella settle into her new house and the two form a strong friendship that we're sure will travel through to Higgins' new book, Trouble at School, launching August 2017.
Published by Bloomsbury, it will be available in January.