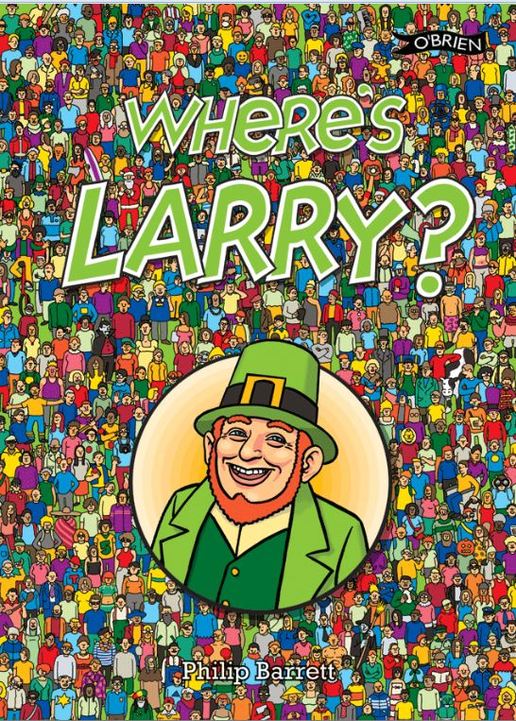 With the summer holidays edging closer and closer, we know a lot of mums who are busy racking their brains, trying to come up with ways to keep the kids entertained during the holidays. Well, here's one great activity especially for a rainy day that's guaranteed to keep them busy for an afternoon! Phil Barrett's 'Where's Larry?' has just been released and consists of 32 pages of an Irish 'Where's Wally?' themed adventure that's a sure fire way of keeping them entertained. Kids (and big kids!) can follow Larry and try to find him as he staycations in Ireland's best and most beautiful places.
Like most leprechauns, he won't be easy to find as he's surrounded by a whole host of colourful characters. Kids can also challenge themselves by trying to find Larry's crock of gold and his friends too!
'Where's Larry' is packed full of fantastic full-colour illustrations throughout and lots of rib-tickling jokes along the way! Larry visits lots of beautiful tourist spots around Ireland including the Cliffs of Moher, Newgrange, the Rock of Cashel and Croke Park. There are also some fun facts about each attraction so you never know; the kids just might learn something this summer!
'Where's Larry?' by O'Brien's Press, RRP €9.99/ £8.99