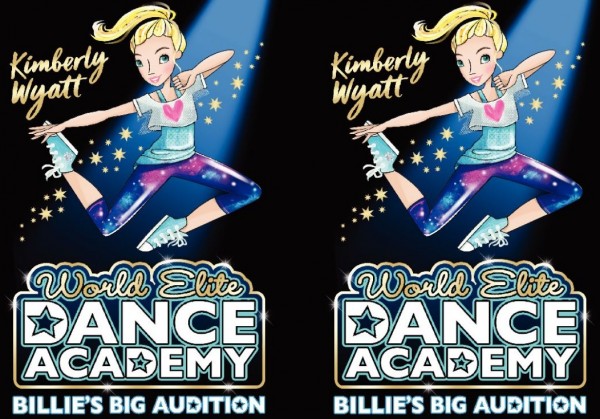 If there's one message that we all try to instil into our children, it's that if they dream big and work hard, they can achieve their dreams.
If your little one is a dreamer, who wants to become a doer, then the World Elite Dance Academy series is one to stack on their bedroom bookshelves.
Written by Kimberly Wyatt, of Pussycat Dolls and Got To Dance fame, this trilogy follows the stories of a talented and ambitious group of dancers, each one desperately trying to achieve their dreams and bag a place in the esteemed World Elite Dance Academy.
Beginning with Billie's Big Audition, to be followed by Andre's Showcase and Tilly's Time to Shine; the series is aimed at children aged eight to 10 years.
Kimberly, who is mum to daughter Willow and expecting her second baby, drew on her own experience spanning a successful 25-year career in dance and music for her books.
This, the debut novel, tells the story of Billie; a young girl who has always wanted to be a dancer. However, as with all great stories, Billie's path to achieving her goals is not straightforward.
Billie's dad passed away when she was just little, and dance is her way of expressing her emotions. While an upcoming audition at the World Elite Dance Academy will bring her a step closer to making her dreams come true, Billie will have to conquer her nerves if she is to succeed.
Luckily for Billie, the academy is run by the wonderful Miss Murphy, who lives by the motto, 'Never say I can't'.
What happens next? Well, you and your little one will have to grab a copy for yourselves!
This is a gorgeous, inspiring read that the kids will fly through. Kimberly manages to capture a really empowering 'can do' message in a fun and heart-warming story.
Billie's Big Audition is published by Egmont and is currently available to purchase. Check out this link for more information.