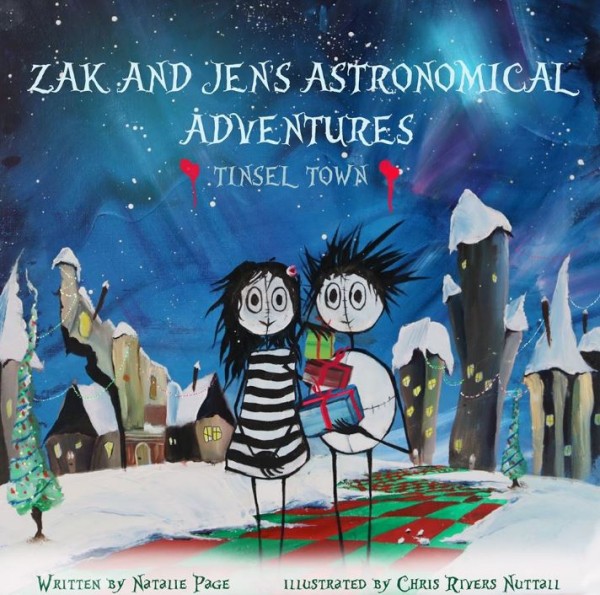 If you're looking for a Christmas story with a bit of a difference, then Natalie Page's Zak and Jen's Astronomical Adventures: Tinsel Town will be right up your street.
In fact, her latest book will take your child out of their comfort zone and on a Christmas adventure of a lifetime.
Just like her debut book, Zak and Jen's Astronomical Adventures: The Petal Planet, her latest story is filled with imagery and rhyming tone that work perfectly together to create a gorgeous little bedtime story.
In Natalie's second book, best friends Zak and Jen are once more off on an adventure with the help of their fairly special umbrellas. This time, the friends fly to a new planet - but nobody is there.
However, it's not long before they spot a dozen white reindeer and a golden carved sledge in the sky, and soon the whole town is a buzz with laughter and food.
With unusual but cool illustrations by Chris Rivers Nuttall, this exciting, surprising and truly wonderful story highlights the importance of making the most of each day.
The book is available now; click here to buy.