Protect the whole family this summer with Soltan's 5* star UVA sun protection. Soltan doesn't compromise when it comes to your family's skin, which is why they now only produce factor 50+ kids sun protection and recommend minimum SPF 30 for adults. This ensures that everyone stays safe while enjoying the summer sun.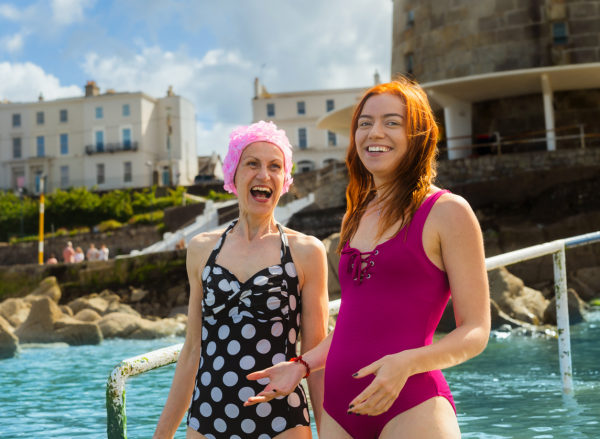 Although the sun brings out the best in us, it also has the capacity to cause incredible damage to our skin. Exposure to UV rays without sun protection can lead to sun burn, premature ageing, dark spots and in some cases, skin cancer. Because people are living longer, they are exposed to more sun over their lives, so it's really important that we protect ourselves and our families from the sun's harmful rays.
Soltan strives to ensure that skin is protected from the very beginning with all of Soltan's products containing 5* star UVA protection. When it comes to sensitivity, Soltan's products are all dermatologically tested, the Soltan Protect & Moisturise Baby Lotion SPF50+ 200ml (€7.00) is perfect for protecting your baby's delicate skin.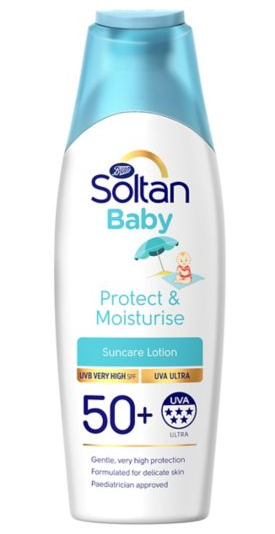 Protecting your skin as an adult is equally as important as when you're a child. Soltan understands this and so has stopped producing SPF 8 products as they believe that skin deserves better defence against the sun's harmful UVA and UVB rays. Soltan produces a variety of SPF's for all skin types, but most importantly, all with 5* star UVA protection.
Below, Boots has selected its top picks for summer sun protection
Soltan Kids Protect & Moisturise Suncare Roll On SPF50+ 50ml €13.00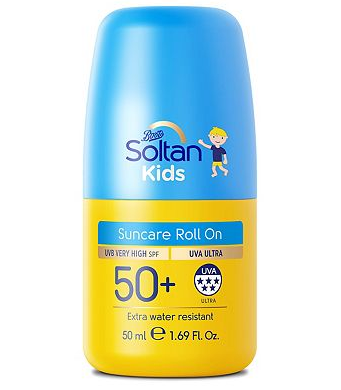 Protect the little ones as they make the most of the summer with the Soltan Kids Protect & Moisturise Suncare Roll On SPF50+. The innovative applicator is perfect for applying sunblock on wriggly kids and making sure you protect those hard-to-reach areas like the neck and ears.
Other essentials from the range for your children include:
Soltan Once Face SPF50+ 50ml €13.00
Always make sure your face has the highest protection with this Soltan Once Face cream, SPF 50+. With more people using active ingredients in their skincare routine, a daily SPF with a 5* star UVA rating is an absolute must.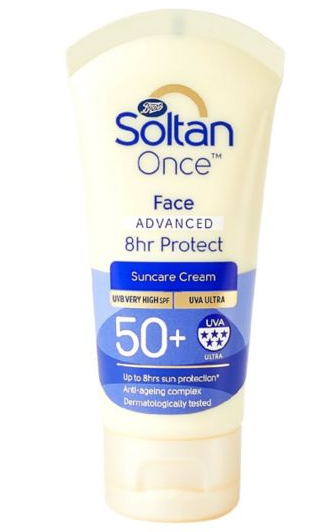 Soltan also has a huge range of products to care for the skin after exposure to the sun. They include:
Soltan Essentials Family Pack €24.00
Get holiday ready in a jiffy with this Soltan Essentials Family Pack. This selection is ideal for a trip away with your family and leaves the worries of sun protection at home.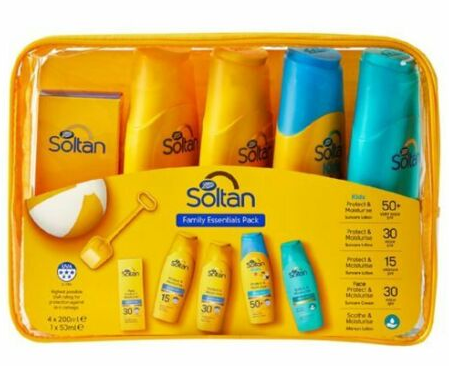 Other travel packs in the range include:
Soltan is available exclusively in Boots Ireland stores nationwide and online at boots.ie/soltan.