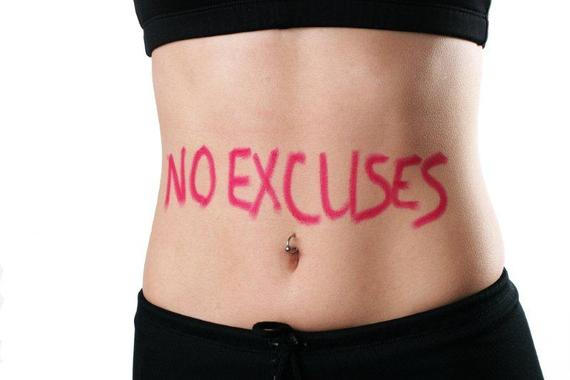 My name is Sophie and I'm guilty. Guilty of doing
everything
that's on this list. I've spent a lifetime dieting until I discovered eating clean and trying not to do any of the following. It worked for me.
So rather than trying yet another a new diet, why not consider changing a few habits to help avoid those unwanted extra pounds?
Cinema Syndrome
Eating at the cinema, or while watching TV, or at a sporting event is a big no-no. If you can't give eating your full attention you are more likely to continue to eat without realising you were full two hours ago. The best thing to do in situations where you will be eating but not paying attention to your food as you are eating it, is to pre-portion your food items. If you are going to the cinema, opt for the small bag of popcorn instead of the extra large (even if it is only .20c more!!). After you have pre-portioned your food have the will power to stop eating once that portion is finished. If the movie is still playing when you are finished with your snack it is actually okay. I promise the movie is just as enjoyable without eating.
Liquid Calories
If you are going out to eat at a restaurant and find yourself looking over the wine and spirits menu you can also be looking at a night of increased calorie intake (not to mention the munchies you will need to feed the following day). Alcoholic beverages contain calories and if you aren't careful you can easily down a few drinks without a second thought. If you are going out with friends or to a nice dinner limit yourself to two drinks. Drink them slowly and separate them out by at least an hour drinking water in-between. This will keep you from feeling totally deprived and won't pile on the calories.
Stress Snacking
Whenever people get stressed they tend to overeat. If you are experiencing stress there are other ways to let loose than in a tub of ice cream which you will thorougly enjoy at the time, but regret later. You should consider physical exertion instead. Going for a walk, bike ride, hike, or a quick run can ease your stress and help you burn some calories in the process. If you have the kids with you, a jaunt around the park is a great way to deflect and to have a nice day out too.
Eating on the Job
If you are busy at home, or busy at work outside of the house, you can quickly find yourself reaching for a snack or meal. You will be focused on eating as quickly as possible to return to your busy day and you may cram yourself a little too full. Eating too fast does not allow your body time to signal to your brain that you are full. The result is overeating and way too many calories. Packing your lunch can be the best way to avoid overeating at work. Bringing your pre-portioned lunch and eating only what you bring, will ensure you only eat what you intended. It will also help you avoid the high calorie convenience store meals and fast food. If you are at home, stick to meal times and avoid snacking off the kids' plates - it may seem like you are only having little bits here and there, but it all adds up.
The Midnight Snack
Late night snacking is not your friend. This activity just adds to your daily calorie intake which is what will cause you to pile on the pounds. So, for a little less on the scale - stick to your daily calorie allowance by avoiding the late night trips to the kitchen. And if this is your weakness, try to choose healthy options like fruit and raw vegetables to snack on to wean you off the latenight cheese/biscuits/crisp/chocolate habit.
This article was written by Sophie Joyce - 2 stone lighter mum from eating clean, previous serial dieter and mum of three.