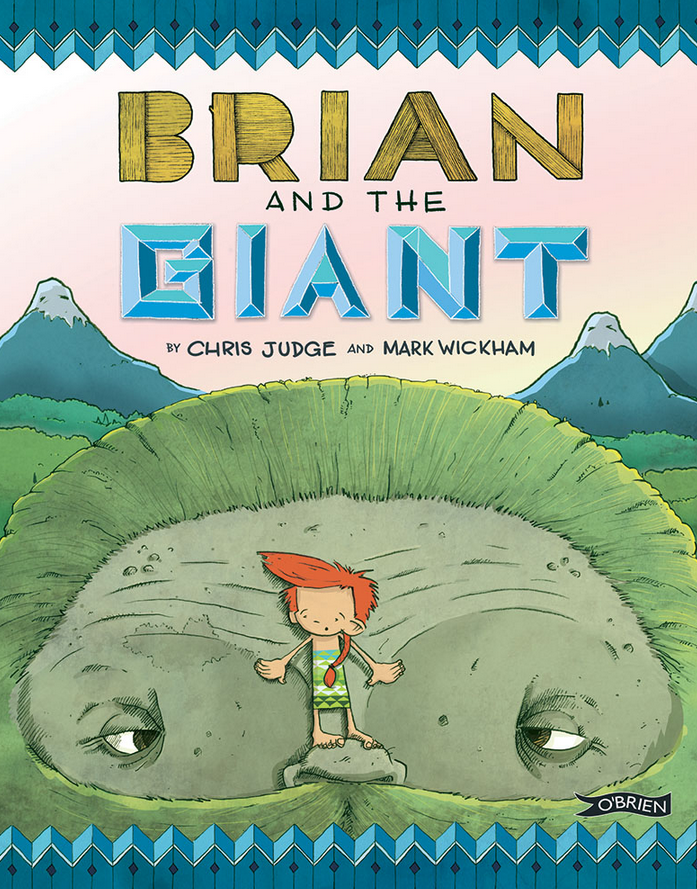 If you are looking for a story full of adventure with a hint of history, then Chris Judge's Brian and The Giant will be right up your alley.
Why has the river in Brian's village dried up? How will they water their vegetable crops? Who or what has smashed their houses to pieces? And what is that terrible pong? Nobody knows, but Brian Boru, the little boy who would grow up to become High King of Ireland, is determined to find out.
Brian and his friends set out on an adventure to find out who or what has destroyed their village. Eventually, a path of destruction and terrible stinkiness leads them to a giant, in desperate need of a shower.
In fact, it was the giant who caused the drought by using pieces of their village to dam the river so he could have a bath.
Will Brian and the rest of the villagers be able to coax the giant away from the town before he causes anymore damage? Well you'll have to read the book to find out!
Full of colourful illustrations by the fabulous Mark Wickham, you and your little one will really enjoy finding out if the future High King manages to save his hometown.
Published by The O'Brien Press, it will be available from Monday, 24th August.