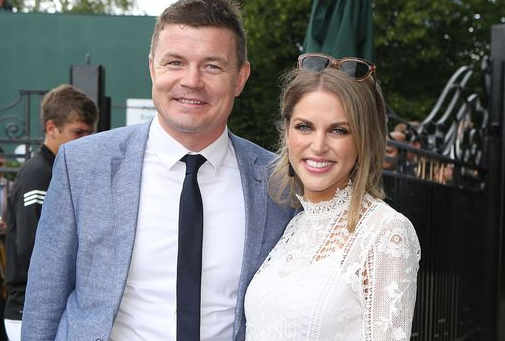 There's no doubting that Brian O'Driscoll and Amy Huberman are the closest thing we have to a royal couple.
We've obsessed over the pair for years now and since adding two kids to the mix, they've solidified their status as Ireland's most adorable celebrity family.
Proof of that came today in Amy and Brian's most recent posts to mark their son Billy's second birthday.
"Happy birthday mini BO'D," Amy captioned her picture of Billy's adorably simple birthday cake.
Over on Brian's Instagram, the dad-of-two shared party secrets, revealing it was home-grown talent that brought the big day together.
"Two fast years. Cake baked by his granny, cake artwork by his mum, pizza ordering by his dad! We all have our talents," Brian said of the munch that was on offer for Billy's birthday.
It was a team effort on the day and we're sure it paid off.
Happy birthday, Billy!