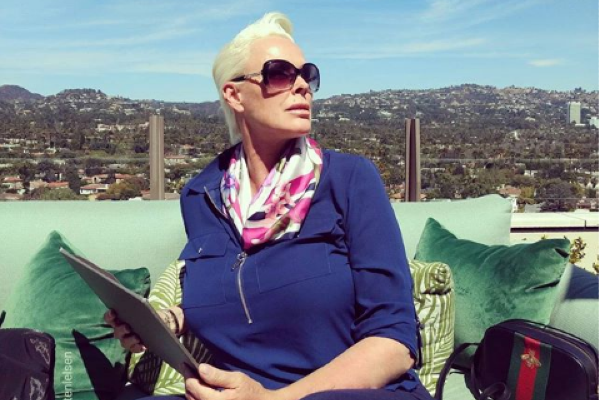 Exciting news has broken of a baby on the way for Brigitte Nielsen and husband Mattia Dessi.
Taking to social media, the Danish actress shared the pregnancy with her fans.
The 54-year-old's new addition will make her a mum-of-five.
In the sweet snap, the actress captioned it:

"Family getting larger."
The pregnant mum already has Julian, 34, who she shares with first husband, Kasper Winding, and 28-year-old, Killian with ex-fiancé Mark Gastineau.
She is also mum to Raoul Jr, 23, and Douglas, who is 25, with fourth husband Raoul Meyer.
The pregnancy comes 23 years after the star gave birth to her youngest child.
Fans were quick to congratulate the actress on choosing to become a mum again, later on in life.
"Congratulations, beautiful picture beautiful body forget all the prejudices you look amazing [heart]," said one user.
"Girl you look great glowing congrats to you Brigitte," added another.
Defending the actress over criticism for being pregnant at 54, a fan said:
"Who are you to judge? That baby will be loved. That is all that matters. Period."
Congratulations to Brigitte Nielsen, Mattia Dessi and their family.