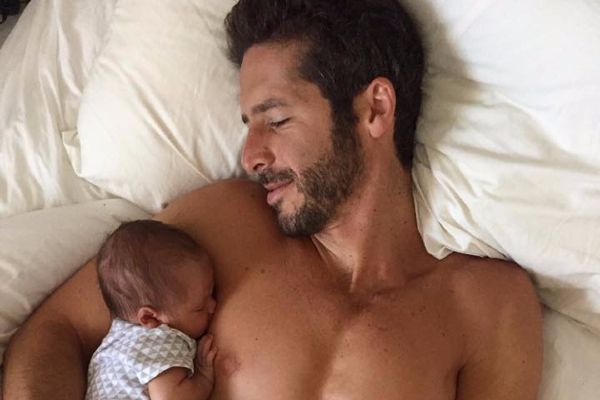 Having a new baby can be extremely exhausting, because for the most part they seem to cry A LOT.
One father has taken to Facebook to share with us his amazing hack to calm his tiny daughter's crying - and it is brilliant.
You know the sound Buddhists make when the meditate? That "ommmmm" noise? Well, that is exactly what this smart father did - and wow, did it work.
On April 21, new dad Daniel Eisenman uploaded a video of himself chanting "ommm" to calm his tiny, crying daughter, and it worked almost immediately.
Daniel later revealed that he and his wife "om"-ed to their baby while she was still in the womb, and she was actually welcomed into the world with the sounds of Buddhist monks chanting - whatever works, right?
The gorgeous video was uploaded a week ago and has since been viewed more than 33 million times, with thousands of people commenting on how CUTE the 43 second clip is.
A number of parents shared their tips and tricks on how to soothe a crying baby, with one mum saying: "My paediatrician told me that humming noises, such as a vacuum, imitate the mothers pulsing heart beat when in utero, therefore babies love it."
Another parent said: "That is because his noise is mimicking the noise of that in the womb... loud and steady. This kinda stuff really works! Good job dad."
What do you reckon, mums? Should all start chanting like this smart dad?