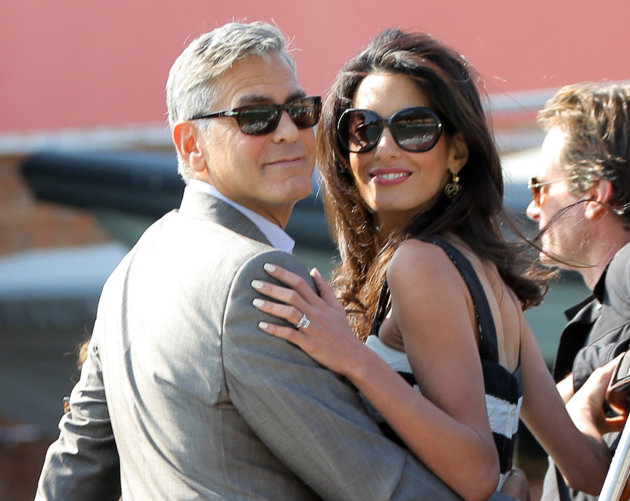 Theirs was the most anticipated wedding of the year, and today rumours began circulating that a honeymoon baby was on the way for George and Amal Clooney.
The couple, who wed in Venice in September, were pictured leaving Soho House in Hollywood over the weekend.
Amal wore a long white coat over a black dress. and in many of the photos she rested her hands on what appeared to be a small bump.
At times 36-year-old Amal also placed her velvet clutch bag over her stomach.
The photos were published today, and it's true a bump seemed visible from many angles.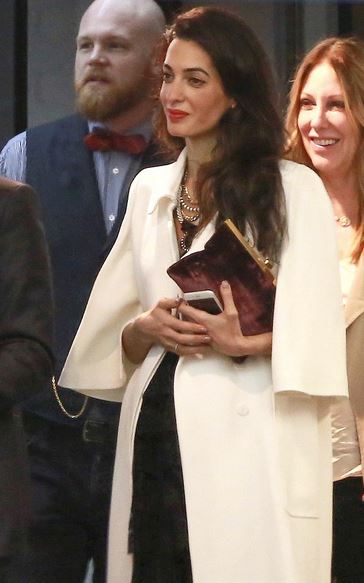 Although the couple have not spoken yet about whether they will have children or not, Amal's father was certainly keen for the newlyweds to get started on a family. Guests at the wedding reported that the happy dad declared, "Now it's time for grandchildren," during his father-of-the-bride speech.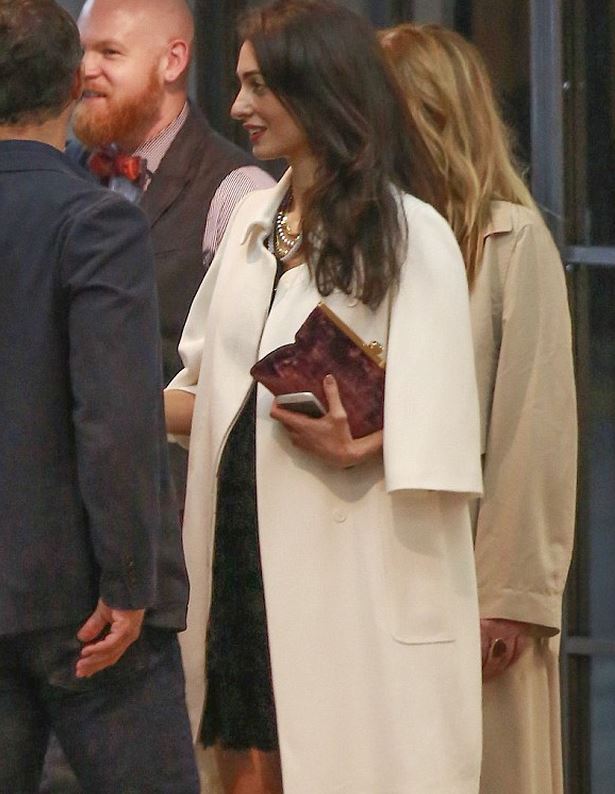 Despite the photos, George's rep denies a Clooney baby is on the way. "Amal is not pregnant," said the actotr's publicist Stan Rosenfield.
This is not the first time rumours of a baby for the couple have circulated. Shortly after their wedding, photos of Amal in a loose-fitting maxi dress blowing in the wind sparked speculation that a new arrival could be on the way,