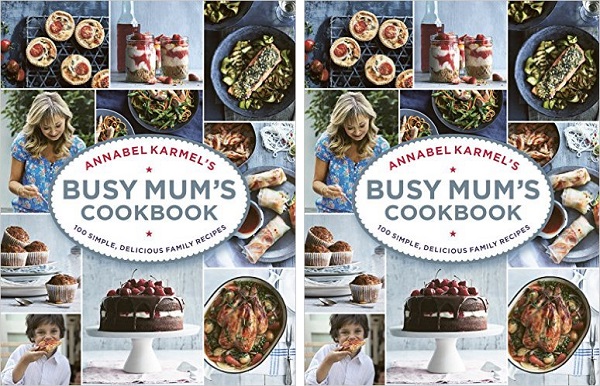 With a hundred-and-one things to do in the day, us mums can be left exhausted and a little uninspired when it comes to mealtimes. This is something that mother and food writer Annabel Karmel knows only too well, and she has come to our rescue with her Busy Mum's Cookbook.
The aim and essence of Annabel's book is to take the fuss out of meal times, whether preparing the school lunches or entertaining around the dinner table, and she captures this perfectly with 100 simple but delicious reicpes.
This 'fuss-free' cookbook really does live up to its name – there is an entire section dedicated to 20-minute meals, featuring such delicious classics as Chicken Bolognese and a Steak Baguette; and another featuring simple but tasty recipes which contain no more than six ingredients – exactly what we need when the store cupboard is running a little low.
As you go through this book – which has some mouth-watering photography – you really sense that Annabel is writing from experience as a busy mum, trying to make the process as easy as possible for us. This is most obvious in the cooking 'tips' included at the end of the recipes, guiding you on how to avoid lumps in your cheese sauce and how to rid your hands of the smell of garlic – simple but much-appreciated nuggets of wisdom!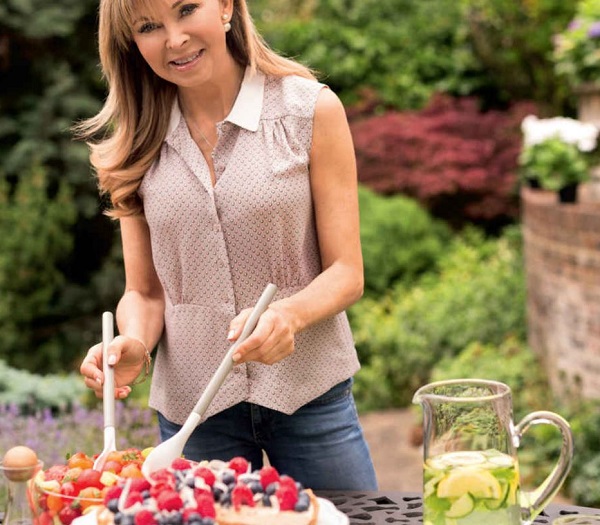 Mums will certainly appreciate Annabel's addition of a 'Lunchboxes and Snacks' section, which contains healthy, tasty and simple lunchbox solutions for the kids – the Power Seed Bars are a particular highlight.
The dessert section is deliciously simple, featuring such classics as Strawberry Cheesecakes and Rocky Road, but all presented with a fresh and modern twist. Every single sweet looks divine and is sure to prove a hit with both adults and children alike.
If you are anything like us, then you hate waste – which is why you will love the addition of Annabel's 'Store Cupboard' section. Dedicated to recipes based on those 'everyday' ingredients that may be knocking around the cupboards, this section features some great ideas for hearty soups and family snacks.
Annabel is a devoted mum-of-three, and one of the best things about her book is that all of these recipes are cooked for, and loved by her family – the ultimate seal of approval for any mum.
Busy Mum's Cookbook is perfect for mums who enjoy preparing healthy and tasty recipes for family and friends, but who don't always have the hours to spend in the kitchen - ideal for all you busy mums out there.
Busy Mum's Cookbook by Annabel Karmel is published by Ebury Press, and is available to buy now.