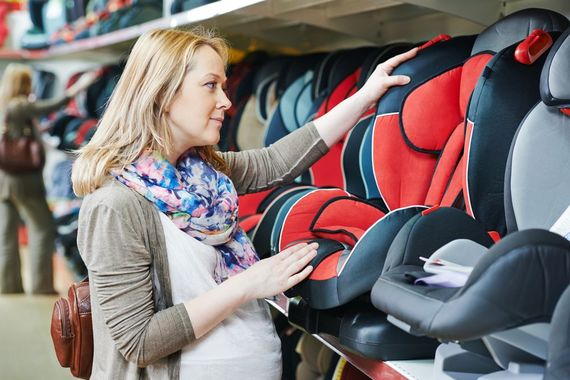 Is the child seat suitable for my child?
Check the packaging before purchasing to make sure the seat is suitable for your child's weight.
Will the car seat fit in my car?
Not all car seats fit all cars as the shape of the seats in cars, the length of seat belts and where the seat belt anchor points are positioned will differ between cars so before purchasing it's important to check that the car seat will fit correctly in your
family car
.
How helpful/knowledgeable is the retailer?
Ask friends and family to share their experiences of buying car seats and try to select a retailer with a reputation of being helpful and knowledgeable. See if the retailer will allow you to fit the car seat before purchasing or will demonstrate how it works. Find out if the retailer will allow you to return the car seat if it doesn't suit your needs.
Does the seat conform to the latest safety standard? (United Nation standard, ECE Regulation 44-03)
Look for the E mark. Find the latest details
here
.
Does the car have air bags?
If your car has an airbag in the front passenger seat then you must not use the rearward facing seat in the front passenger. Ensure that the car seat will fit in the back seat.
Are the instructions easy to follow?
Ensure that the you can easily fit the car seat.