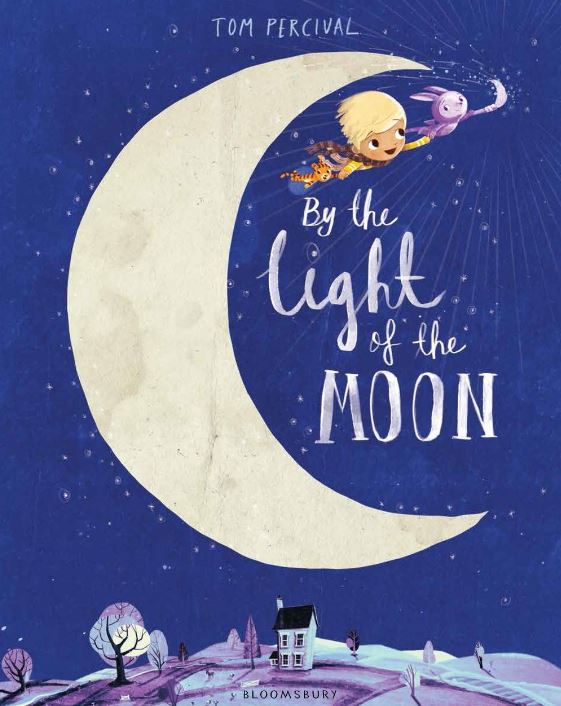 Tom Percival's new book is ideal for young children who are struggling with moving house; through his gentle story and magical illustrations, Tom has managed to create a beautifully reassuring book for young kids.
In By the Light of the Moon young Ivan is struggling to sleep in his new home - his old house was so warm and friendly, but his new one is not.
But as Ivan lies awake a shimmering light comes down into his room. The light then turns into a creature called Moji, and takes him on a fabulous night time adventure, up high into space, bounding through starlit forests and down deep into oceans,
Ivan has never had so much fun, and Moji helps him understand that his new house will eventually feel like home.
This is a gently, emotional story to reassure fears about moving house, with stunning artwork and a wonderful magical element.
Tom, who has also illustrated and written Tobias and the Super Spooky Ghost Book and Jack's Amazing Shadow to name a few, has once again proven his breadth of talent in By the Light of the Moon.
Published by Bloomsbury, it will be available from Thursday, 6th October.
SHARE if your little one would love this book.