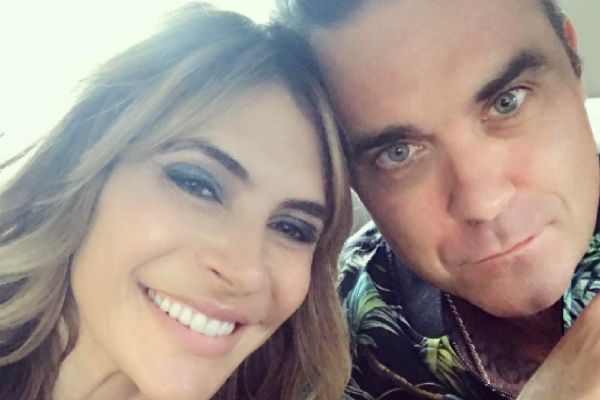 Father-of-two Robbie Williams and his wife Ayda Field have certainly had a roller-coaster of a relationship, as the singer revealed on ITV's Lorraine that they broke up three times before they finally tied the knot in 2010.
And who brought the happy couple back together for good?
None other than Bad Teacher actress and Hollywood vixen Cameron Diaz!
The 'Angels' crooner opened up to presenter Lorraine Kelly this morning, saying, "I was out one evening and I was just with – name dropping, watch your feet – Drew Barrymore and Cameron Diaz, and I was talking about this girl I had just split up with."
"It was one of those sliding door moments where Cameron said 'It sounds as though it's not over' and in that moment something clicked, something changed and instantly I was like 'yeah, I should go and marry her'," he continued.
"I didn't say that out loud because that would have been really weird, but then I got in a car and went to see Ayda, knocked on the door and that was the moment I committed myself to her and she to me."
We're not crying, you're crying!
Ayda and the former Take That singer have now been married for seven blissful years. They have two beautiful children together: five-year-old daughter Theodora Rose and three-year-old son Charlton Valentine.
We're delighted that Cameron was a part of their happily ever after!
Remind us to ask for her number next time we're having relationship problems.