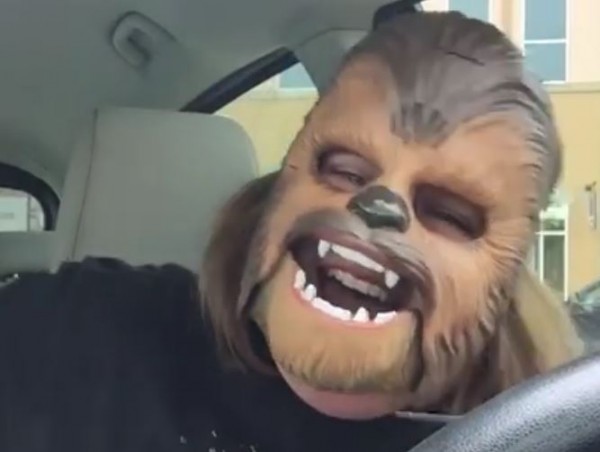 A US mum became an internet sensation after she shared the most hilarious video of herself reacting to the simple purchase of a Star Wars Chewbacca mask.
In the video, Candace Payne simply sits in her car and explains that she is carrying on her 'birthday joy' with a very special gift from the children's toy section of her local supermarket.
And she struggled to contain her amusement as she took the Chewbacca mask out of its packaging.
From appearances on numerous shows to meeting the likes of Pharrell Williams and Stan Lee, Candace's life literally changed over night with the mum becoming an instant celebrity following the video.
However, her video, which was viewed more than 157 MILLION times, brought luck to not just her but Hasbros – the makers of the mask.
While they have not revealed just HOW MUCH they pocketed following Candace's HILARIOUS YouTube video, the toy company have gone and made the mum her very own action figure – a Chewbacca doll with her face on it.
Brian Goldner unveiled Candace Payne's very own custom #ChewbaccaMom action figure @ Hasbro HQ! #HasbroStarWars pic.twitter.com/aTpQaCp1XW

— Hasbro (@HasbroNews) June 17, 2016
And while she may have brought happiness to MILLIONS of people around the world, this mum has not let the fame go to her head!
And for old time's sake:
SHARE to spread the joy once more.