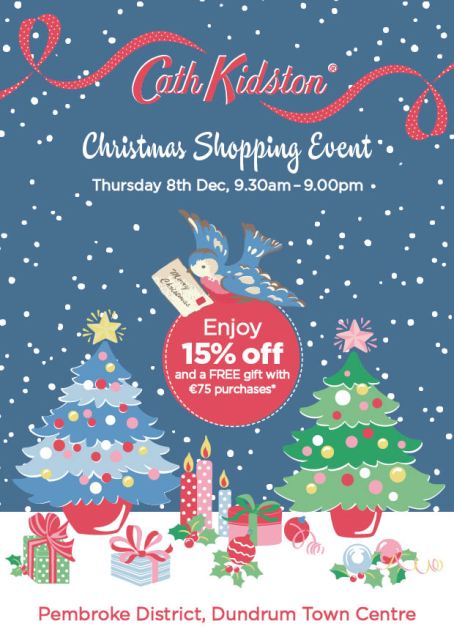 If you are doing your Christmas shopping in Dublin, then Dundrum Town Centre will have everything you need to make your shopping trip a relaxed and fun experience. And if there is one shop you are guaranteed to find some great Christmas presents, it's Cath Kidston.
Cath Kidston, Dundrum, are holding an in store event on Thursday the 8th of December so you can get your Christmas shopping sorted nice and early. They will be extending their opening hours on the day from 9.30am to 9pm and will be offering 15% off in store.
Not only that but when you spend €75 you will receive a free gift. There will also be a welcome drink and treats that evening to ensure you have a fun, festive shopping experience.
Cath Kidston have wonderful stocking fillers for both kids and adults and have amazing kitchen ware that you simply won't be able to leave behind you.
So Thursday 8th of December make sure you call into Cath Kidston for lovely Christmas shopping and great discounts.
Cath Kidston is located in Pembroke District, Dundrum Town Centre.