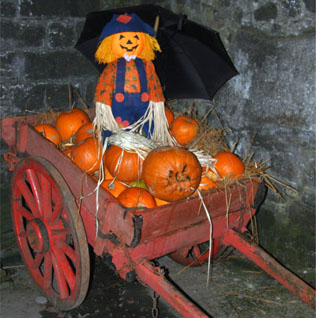 Causey Farm has lots of fun activities for kids this Halloween. They have three programmes arranged, two of which are suitable for children.
Pooka Spooka:
Two hours of great of hilarious, spinetingly, and informative Halloween antics in ten venues around Causey Farm. Activities include:
Ride a broomstick
Be Spell-Bound at the Magic Show
Walk the path to the Valley of the Undead!
Run the Gauntlet through the Tunnel of Terror
Story-telling with our friendly witch for the Little Horrors
Try to escape from the Intensity Maze
Pumpkin Carving Display
Hear how the ancient Celtic Festival of Samhain started here in Co. Meath
Visit the Haunted House of Clonbrehan
Try some traditional Halloween games
Meet you Farmyard Friends
This programme is great fun for all little people. Dress up if you want to! Suitable for families with children aged 3-12. €13 per ticket children up to 7 years old. Children´s tickets €10, adults €5. Oct 28th,29th,31st and Nov 1st.
Venue: Causey, Girley, Fordstown, Navan, Co. Meath.
Dates and times: Pooka Spooka - Oct 28th,29th,31st.