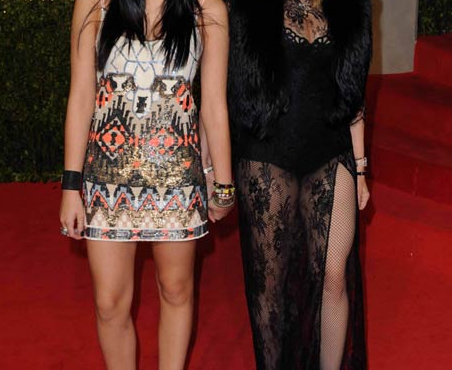 Madonna proved she's like any mum after taking to Twitter to share pride over her daughter's school performance last Sunday.
Madonna posted a snap on Twitter of her daughter, Lourde who was dressed in costume for her role in A Flea in her Ear.
In the snap you can see the 17-year-old wearing a maid's white apron as she makes a peace sign at the camera.
Madonna captioned the shot of her daughter: "Lola as a French Maid in 'A Flea in her Ear'! Last show tonight at La Guardia! Amazing talent! Amazing production! I'm so proud! #rebelheart #artforfreedom."
Lourdes is a pupil at Manhattan's prestigious LaGuardia Performing Arts School.
One commentator who attended her performance said: "She was really good. She is a great singer, dancer and actress and seems completely comfortable on the stage. She also seemed like she was having a lot of fun with the part."