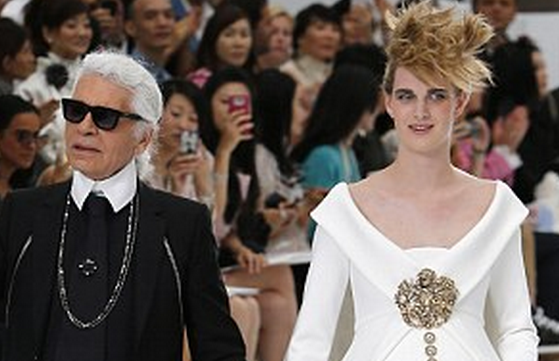 It's a prestigious spot, the closing of a fashion show at Paris Fashion Week.
This season, Karl Lagerfeld, creative director of Chanel, decided to give use this special spot to promote Chanel's maternity bridal wear.
The bride in question looked amazing, in almost regal dress with Karl Lagerfeld by her side.
The duo was met with an applause from the audience as they took on the runway, stunned by the gorgeous bridal model.
Would you ever consider something like this as your bridal wear if you were expecting?