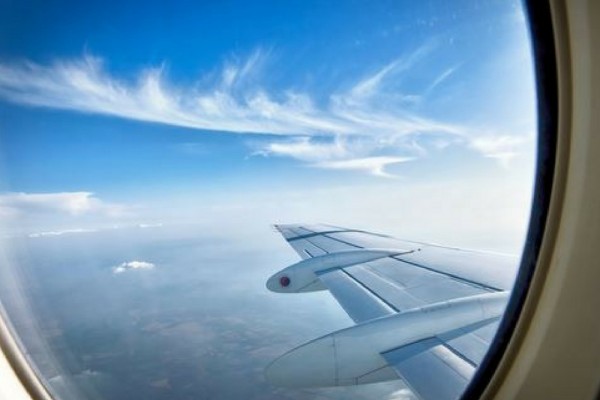 We all know travelling with the little ones can be stressful, from trying to manoeuvre a buggy and several suitcases through the airport, hanging onto your tots to stop them running away and of course, keeping them entertained on the plane.
It can be disheartening if other passengers give you harsh looks when you're doing your best to keep the kids calm and under control on board the plane.
But would keeping children to one section of the plane help this situation or just create more intolerance?
We've all heard the stories from parents who had horrible ordeals while flying with their children.
Just last weekend, a woman was allegedly hit in the face with her baby stroller after an airline attendant took it from her.
Simon Cowell came up against an awkward fellow passenger while travelling with his young son Eric. According to the X-Factor judge, the man complained loudly when Eric began to cry, sighed and tutted and asked to be moved.
A young nursing mum was even asked to "cover up" aboard a United Airlines flight after a fellow passenger complained about her breastfeeding.
Several Asian airlines, including Malaysia Airlines, AirAsiaX, Scoot, and Indian budget airline IndiGo are now designating "child-free" zones on every flight.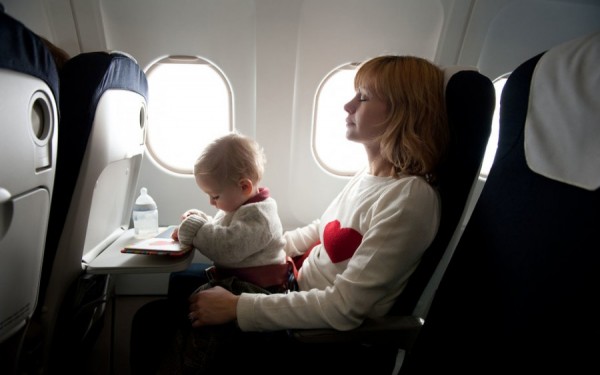 IndiGo cordons off eight rows on each flight and delegates seats with extra legroom only to passengers over the age of 12, according to Parents.com. The airline says the seats are meant for "business travellers who prefer to use the quiet time to do their work."
In some cases, a specific zone for children could potentially have benefits for parents and kids, according to clinical psychologist Matthew H. Rouse who works at the Child Mind Institute.
"It could be a win-win," says Dr. Rouse.
"Travellers with low tolerance for children don't have to sit near them, while parents of children can breathe a little easier knowing they're surrounded by travelers who can accept their kids' behavior."
However, others disagree, saying that these specific areas would only create more intolerance in the long run.
Parents.com blogger and mum-of-two Lisa Milbrand agrees. She says she's travelled extensively with her two girls and the majority of the time they've been very well-behaved.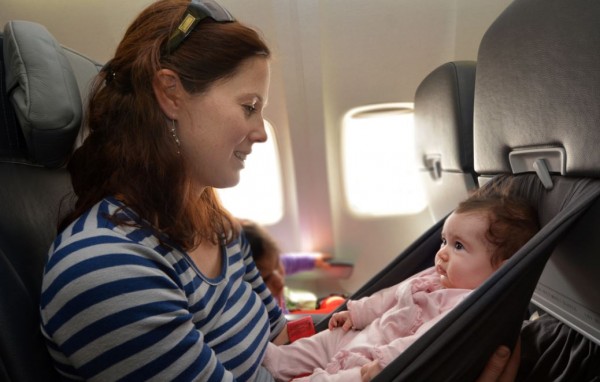 In fact, she points out that she's encountered more inconsiderate behaviour from adults, i.e. hogging space and leaning seats too far back.
Lisa says: "In my experience, most parents really try their absolute hardest to keep kids entertained on the flight, but babies cry, and kids get bored.
"It happens, and we should all be grown up enough to deal with it—without having to be bribed with candy or cocktails like a cranky toddler."
What do you think, mums?