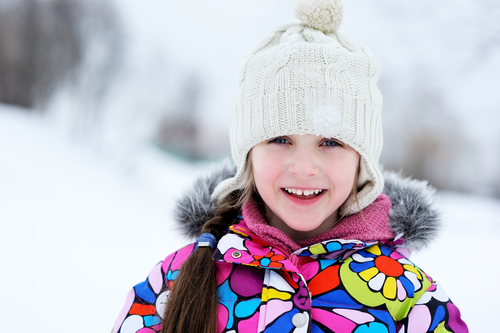 Choosing a coat for your child can be a bigger task that you might have first anticipated; unless you are planning on buying multiple jackets you will need to decide on one that is multifunctional i.e suits more than one occasion.
To help you out keep in mind the following when going shopping:
Bring your child with you
No matter how much you might dislike bringing your little one shopping it is important you bring them with you. Not all sizes in the stores are the same so it can be hard to simply go in pick one up and know that it will fit.
Get one they like
Make sure you choose a coat that they will actually wear. There is no point spending a fortune on one that your little one doesn't like – remember, it is your child who will be wearing it, not you. Obviously choice will depend on your final say but try to have a bit of wiggle room.
What to choose
Don't go for a coat that is too bulky, kids are likely to be running around and will stay warm that way. It is best to use layering rather than investing in a thick, wholly coat. Long sleeved t-shits, vest, jumper anything that means when they do get too hot they can take off one layer rather than the whole coat.
Styles available
There are a number of different styles available for kids: duffle coats, gillets, padded jackets, rainproof, waterproof, quilted, parkas and even denim. Obviously each one offers various types of warmth, protection and function.
What do you want it for
Ultimately, what your little one will be wearing it for will have a huge significance on your choice. If it is just for getting in and out of the car go for something lightweight yet warm and water resistant. However, if they will be walking to school come hail, rain or shine you need to invest in one that offers more warmth, is waterproof and has a hood. Again, if your little one will be playing outside with it on make sure you choose a washable one.
Safety
Do go for a brightly coloured jacket so that your son or daughter will still be seen in the dark of winter. Some have reflectors sewn in already so check the coat before you buy it. if it doesn't maybe pick up some arm band reflectors.