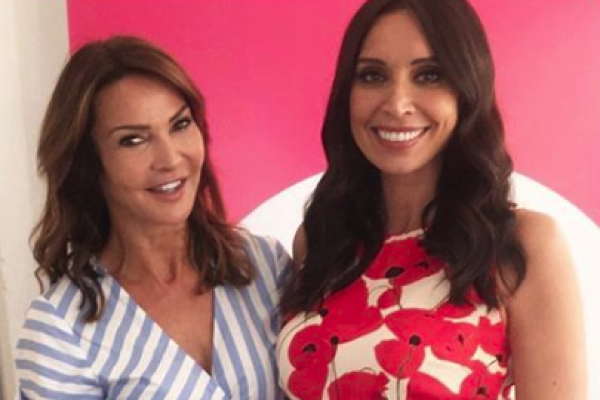 Christine Lampard is pregnant with her first child.
However, she already has tonnes of mum experience with her stepdaughters.
Her husband, Frank has two wonderful daughters.
Luna and Isla have given Christine an invaluable insight into motherhood before she has even given birth.
The TV presenter explained on a Lorraine appearance that:
"I have had the girls since they were four and two and they are 13 and 11 so I have been through all the toddler years, the primary and secondary school bit and teenagers are around the corner, that is preparation, although the baby years is all new to me! So I'll take it day by day really, like every other new mum."
As her bump and baby grows, the 39-year-old is "relatively relaxed" about the changes a new baby brings.
Her positive attitude is all down to rolling with the challenges life throws at them.
She said: "Because of what I do, and what my husband does, we are always open to change constantly. We have been all over the place and have moved about 20 times during our relationship. You have to be adaptable but as long as your foundations don't change too much, you can work around everything. I wish sometimes I was more of a planner, but I don't seem to have that gene in me."
Like most expecting mothers, Christine has been inundated with pregnancy advice and the most helpful she has found is all about taking things at your own pace.
"People are telling me, and I would like to think I'm like that anyway, but do your best to relax into it and don't put too much pressure on yourself. Don't always be looking at everyone else and thinking, 'It's running perfectly for them, why isn't it for me?' Give yourself a break. I'll take it hour by hour!" she explained.
The mum-to-be announced to her fellow panellists Jane Moore, Nadia Sawalha and Denise Van Outen on Loose Women that she was expecting back in May.
Christine confessed she had "found out a while ago" about her pregnancy on the show.
'Pregnant? Get MummyPages' new updates via Messenger: mumy.me/preggers