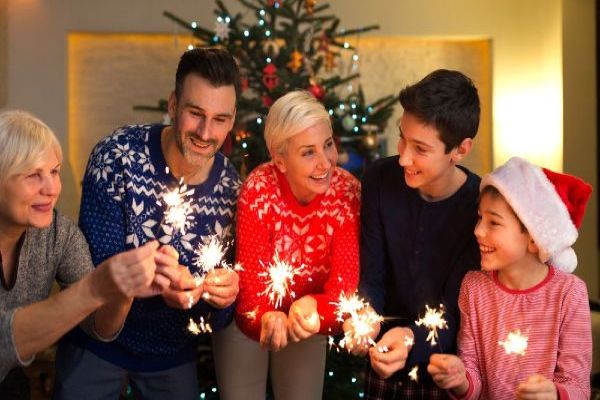 With early Christmas store openings and the wafting aroma of pumpkin spice lattes, we are reminded of the upcoming holiday season.
For most that entails good times spent with loved ones with full bellies and endless laughter. But for most of us mums, it is easy to see the holidays in a slightly more stressful light.
We remember last Christmas as a juggling act, balancing our feast preparations with shopping for gifts and minding children hyped up on way too much sugar - most likely sneaked under the table by Nana and Grandad.
It is easy to lose focus on what the joyful holiday is all about, so we have put together a list of the fun, family traditions your family can start this year to remind you of what really matters during this precious time together.
1. Keep the magic alive by visiting The Santa Experience.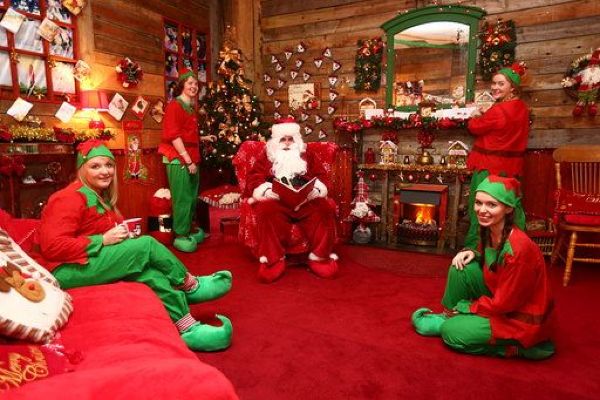 See how Christmas magic is made by taking a trip to the place where it all started. Visiting Santa Claus is a great tradition to start with the whole family. We recommend The Santa Experience (available in Dublin City, Limerick, Cork and Tallaght), where families can go on a magical journey through the North Pole visiting the Elves Post Office, Reindeer Stable and even go for a ride on Santa's Sleigh. A professional photographer is on hand to capture that magical moment with Ol' Saint Nick. Magnificent photos are available immediately for purchase in 8x10 format.
Tip: Make sure to book your trip to see Santa as early as November 23rd, as tickets sell out fast. The experience costs €10 for children and just €5 for adults. For Dublin residents, The Santa Experience is located in Dunnes Stores in the Ilac Centre on Henry St, and tickets can be purchased here. Other locations' details can be found on their website.
2. Work together to make one-of-a-kind gingerbread houses.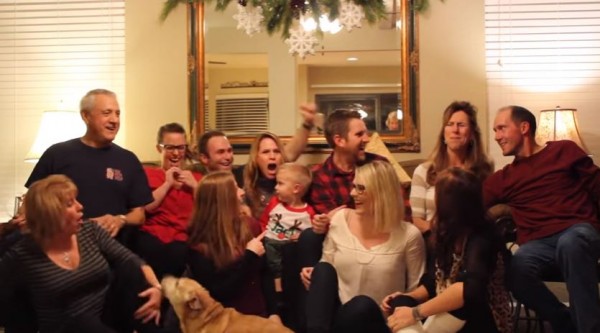 This tasty tradition is the perfect way to encourage your children to work together. All you need is some gingerbread pieces, icing in a corner-cut Ziplock bag, gumdrops, and other decorative sweets.
It is also a great way to keep the kids occupied while you can get cooking done nearby.
3. Bake some delicious Christmas treats from scratch.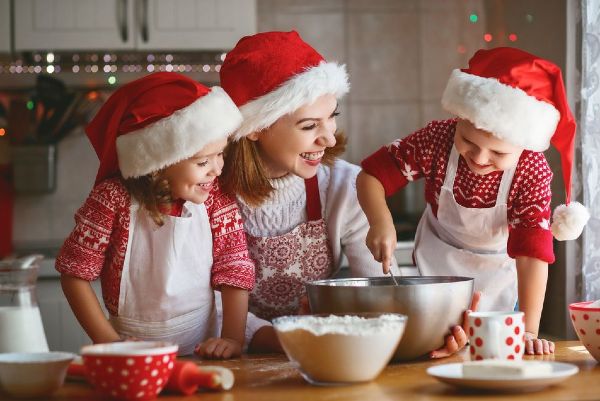 Okay, I know this one seems like a lot of work, but it is easier than you think and so much fun to do! Taking us back in time, homemade recipes are quite an adventure and can help teach kids the basics of baking along the way. Give each of your children a task (cracking eggs, pouring sugar, mixing, etc.) and they will LOVE feeling included in an important activity.
Baked goods also make great gifts to hand out to loved ones and neighbours, especially if you're on a tight budget.
4. Decorate everything with what you already have in the house.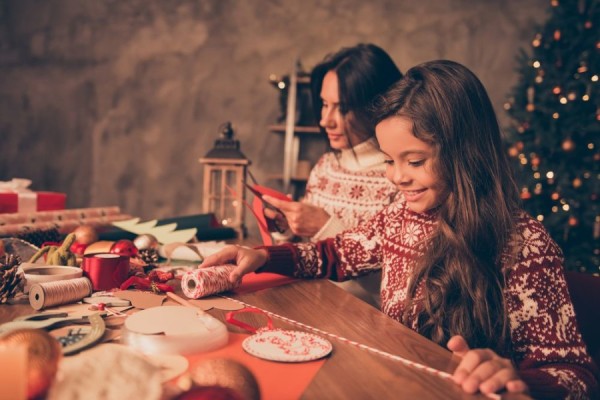 You'll need to get out the craft box for this one. Have your kids collect scraps they can use to decorate the whole house, whether its tying bits of yarn, cutting out paper snowflakes, or gathering pine cones from the back garden (these are great to scent with cinnamon or vanilla). That way your home not only looks great but truly smells like Christmas.
For the tree, you can hang handmade ornaments like candy canes with googly eyes, little snowmen made out of upside-down light bulbs, or Bethlehem barns composed of glued together lollipop sticks. Consider shredding bits of tin-foil as makeshift tinsel as well.
5. Pick a favourite board game for family fun night.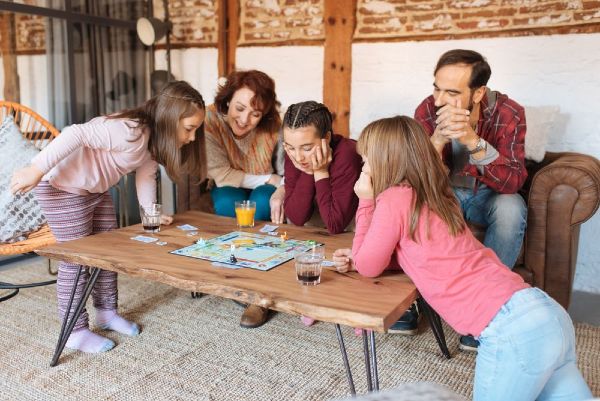 Sometimes it seems impossible to keep our kids off of their phones, so anything extremely engaging is a godsend to the family. Choose a game that is popular with the kids, preferably one that uses team-based strategies. This way you can bond with one another in a fun way that pulls children away from technology's grasp.
Some great family games include Time's Up, Speak Out, and Trivial Pursuit. Be prepared for some light-hearted rivalry and competition, all in good fun of course.
These are fantastic ways to start a family-fun tradition during this holiday season, and ideas to inspire children's creativity while forming a new found cohesion within intimate, familial relationships.
Do you have any Christmas traditions? Please share them below.