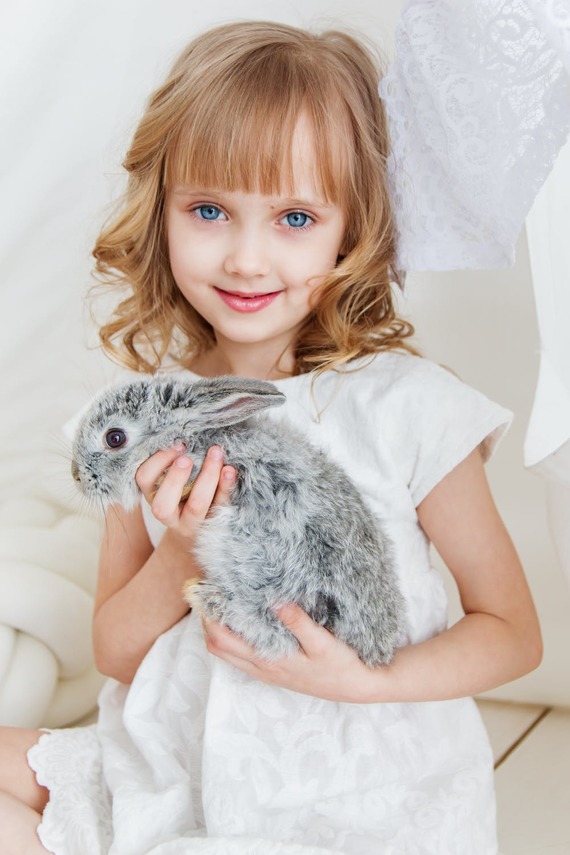 If you are struggling to find hair inspiration for your little one's First Holy Communion, don't worry, we are here to help! While it is entirely up to you how you style your youngster's hair, simple, clean and loose styles are perfect for little girls. If it's little boys hair styles that you are after then visit this post to see our favourite top 30 little boy styles.
Before we start, we assume your child hasn't taken the scissors to their own hair to create an unwanted but hilarious funny haircut fail, we mean style. If they haven't then these are our favourites.
French plait twist
This is a really simply, easy-to-do style.
Brush your little one's hair to one side, keeping the parting off centre.
Place a bobby pin in pushing from the bottom of the head up to hold it in place.
Divide the hair into three sections, pulling it over to one side.
Do a French plait starting at the top of the hair and working all the way down.
Secure with a bobbin the same colour as her hair.
Next, twist it into a bun and secure with bobby pins.
A ribbon at the end will finish the look off to perfection.
Tight curls
Curls always look great on little girls and they are so easy to do whether you have a curler or not.
Simply wash your little one's hair and dry until it is slightly damp.
Using strips of material about 2cm in width (the narrower the strips the tighter the curls) and 15cm in length, roll their hair in sections around the material.
Roll up as high as you like before tying them.
Allow their hair to dry naturally and gently untie the rolls.
A simple headpiece would finish off the look beautifully.
Naturally wavy
If you don't fancy the tight curls, a natural wave is perfect and just as easy to do.
Wash your little one's hair and dry until it is slightly damp.
Divide the hair into two sections and plait each one.
Allow their hair to dry before taking out the bobbins.
Finish off the style with a flower head band, casually placed on your little one's head.
Rose twist
This is a really pretty look and is a great way to dress up a simple outfit.
Brush your little one's hair into a side parting.
Plait your little one's hair from the front of the head to the side finishing off with a knot bun at the end.
Next, slide the roses in between the sections of the plait.
This is really pretty and the roses stand out beautifully against the white dress.