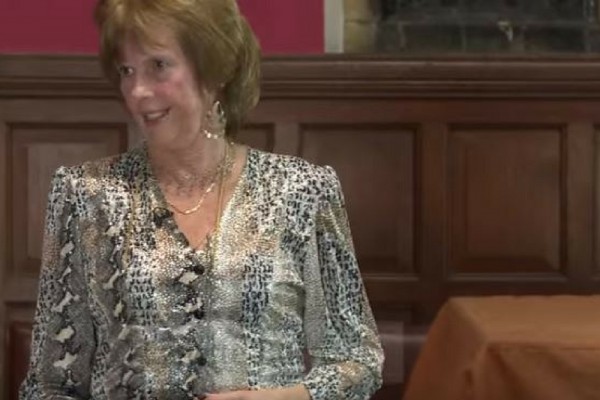 Dads have reacted angrily to claims by author Lynette Burrows that men "don't have a talent" for parenting.
Ms Burrows made the controversial comments during a radio debate about smacking children, with the head of the NSPCC Neil Anderson, on The Nolan Show on Radio Ulster.
She told Mr Anderson: "What is so funny, you think a chap like you has any experience of being at home all the day with children - it is something women do.
"On the whole, it is women's responsibility, and they do it. It's like a woman telling a man how he is running an army all wrong. It's not your province."
She admitted that such beliefs are sexist but still defended them.
Broadcaster Lynette Burrows says 'Men have no talent for parenting' and 'no chance gay couples can raise children https://t.co/5mLXJ5gLja

— Anaglogs Daughter (@AnaglogsDaughtr) May 3, 2017
"I am a sexist and think anyone who is not a sexist is mad. Women know much more about young children than men because they do it. They have the child all the time. Men don't have a talent for it."
Ms Burrows also claimed that only a "tiny percentage" of dads stay at home with their children.
The author the contradicted herself by saying: "I'm sure men can do it as well as a woman.
"But I am not talking about exceptions; we are talking about the general rule. It's not a fashionable thing to say, but these fashions pass in five minutes."
Lynette Burrows is a nutter with archaic views on bringing up children. Glad that she has so little influence @BBCNolan @StephenNolan.

— Dr. Gareth Rice (@belfastnomad) May 3, 2017
Ms Burrows said that only a "tiny percentage" of dads stay at home with their children: "Men do look after their children, they enjoy it and do it well. It's just not common."
Several stay-at-home dads, who were angered by her comments, called into the station to talk about their experiences.
Sean from Belfast said that the bond he had built with his children was "phenomenal" after he chose to become a stay-at-home dad, according to The Belfast Telegraph.
"Her comments are ridiculous... but I have to go," he said, "There are nappies to be changed, but I'll probably need to find a woman to help me."
Ms Burrows went on to air her views on gay parents, saying: "Children are created by men and women, and they need the influence of a man and woman throughout their lives. I don't think two men or two women can give a child what they need."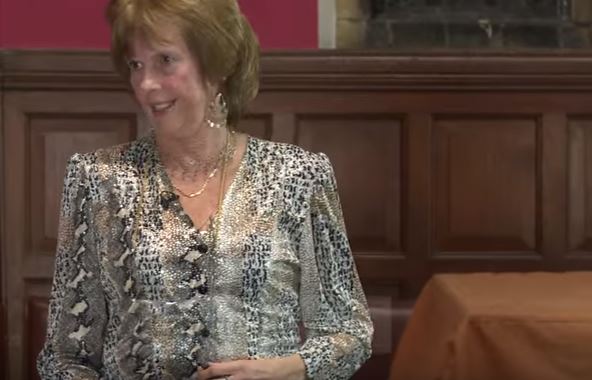 She added: "We do denigrate fathers by this business that any fool can do the job a mother can do. The truth is, we denigrate parenthood and the contribution, vital and absolutely irreplaceable of the slightly different male input and female input - that's the way God designed it, and if it is unfashionable to say that, tough luck."
Peter from the Men and Boys' Initiative - which advises fathers on getting access to their children - contacted the programme to voice his opposition.
"The comments are disgraceful," he said. "Children do far better when they have two parents. Education is improved, involvement in crime for young boys is much less when their father was involved."
It's not the first time Ms Burrows has made inflammatory comments. In the past, she claimed that allowing gay men to adopt posed a "risk" to children, according to The Telegraph.