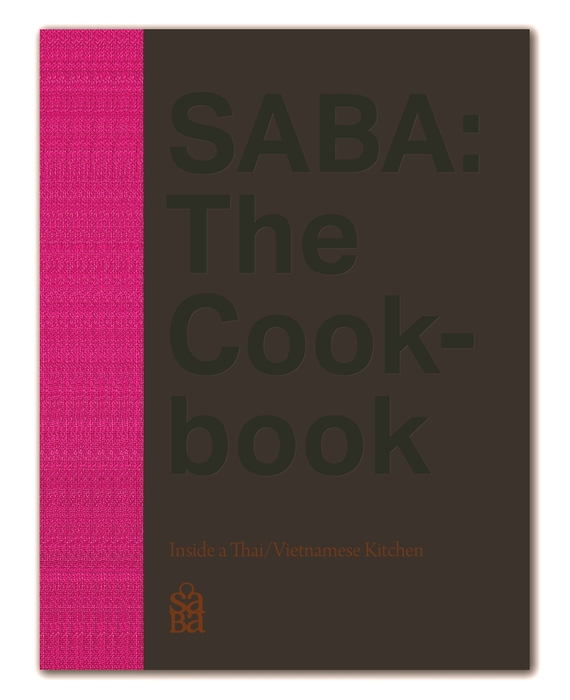 If you are a fan of Thai food, you will probably been familiar with very popular SABA restaurant on Clarendon Street, Dublin 2 which is one of Ireland's top restaurants for Thai and Vietnamese food. SABA have released their own cookbook, 'SABA: The Cookbook' so you can create their delicious dishes in the comfort of your own home.
This fabulous book by Paul Cadden and Taweesak Trakoolwattana is filled with colourful photos, not just of the restaurant and recipes, but of Vietnam. These stunning photos make this a very unique cookbook that introduces the reader to the culture from where the delicious recipes come from.
The book is neatly divided into several sections, so the reader can easily find what they are looking for. There are Appetisers, Soups, Salads, Noodles and Rice, Wok Dishes, Curries, Sides and, of course, Desserts. Some may be worried that these recipes will feature strange and hard-to-find ingredients, however, the majority of the recipes are made with ingredients you can find in your local supermarket, so you won't be running all over town trying to shop for your dish.
The appetisers and sides may look impressive (and therefore, difficult) but there are some very do-able and tasty recipes here. The Black Pepper Squid is certain to be a hit with all seafood lovers. The selection of soups and salads are wonderfully different and flavoursome. So instead of serving the usual vegetable soup or Caesar salad, you can have a delicious Asparagus Soup with Crab Meat or Spicy Beef Salad.
There is a huge selection of main courses to choose from. The Green Monkfish Curry is a wonderful meal that will please even the pickiest of eaters. For something really different and impressive try the Hake in Banana Leaves. If you are absolutely starving and want to serve an amazing feast, you can also make a few sides for the table. Butternut Squash with Cashew Nuts or Crunchy Vegetables with Mushroom Sauce are great ways to balance your dishes and will give your diners a great variety.
Like most mums, dessert is our favourite course, and SABA offer some beautiful alternatives to traditional desserts that will really complete your meal. The Chilli Chocolate Mousse is ideal for chocoholics while the Banana Spring Roll with Honey is something very different for people who enjoy a fruity dessert.
This book is perfect for creating a romantic Valentine's Day menu (in case you can't visit SABA restaurant that night). Serve the Smoked Trout on Betel Leaves as a starter as it is meant to be a powerful aphrodisiac and the desserts are an excellent way to unveil your sweet side at the end of meal. If you're feeling a little cheeky, you could serve their Pornstar cocktail at the end of the night (we can't promise that the cocktail will inspire any new moves, but it might give you the courage to try!)
All proceeds from sales of this book will go to The Bone Marrow Transplant Unit in Our Lady's Children's Hospital, Crumlin and to The Thai Red Cross Society. Published by SABA, it is available from all good bookshops, SABA restaurant, Clarendon Street and SABA To Go, Rathmines, priced €30.