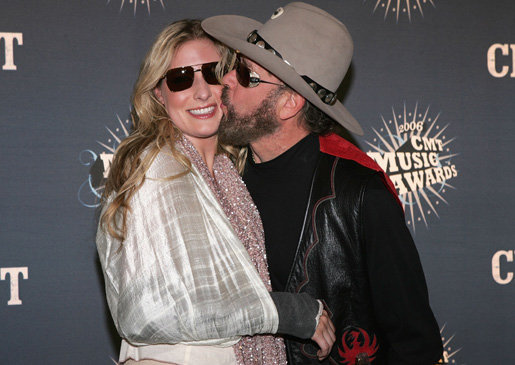 Country singer Holly Williams and her husband Chris Coleman have welcomed their first child, a baby girl called Stella June.
Holly told People Magazine that she was "beyond thrilled to meet her. I'm so incredibly blessed."
The 33-year-old singer named her little girl in honour of her family – June was Holly's grandmother, while Stella was her great great aunt.
"She was the grandparent I was closest to by far and she was just such an amazing, lovely, southern dream of a grandmother to me," Holly explained.
"It's really important to teach my child about my grandparents and where they came from and why I was so close to them," she adds.
Holly comes from a long line of singing legends, as she is the granddaughter of Hank Williams, and the daughter of Hank Williams Jr.
The baby arrived at a good time for Holly and Chris, as they have just wound down an incredibly busy time in their careers.
Chris is a backing musician for the Kings of Leon and recently returned from a long tour, while Holly has just finished touring for her new album, The Highway.
Holly believes the new baby will force the couple to slow down and stay in one place.
"We have been going non-stop for a year and this will be our first 14 days in our house together since 2012," she says. "This sounds crazy, but I feel like we're about to go on vacation because we'll be forced to not leave the house for days."
"The thought of just being in a rocking chair with her and being still and quiet for hours and hours upon end, even if I'm exhausted, sounds like such a peaceful bonding time."