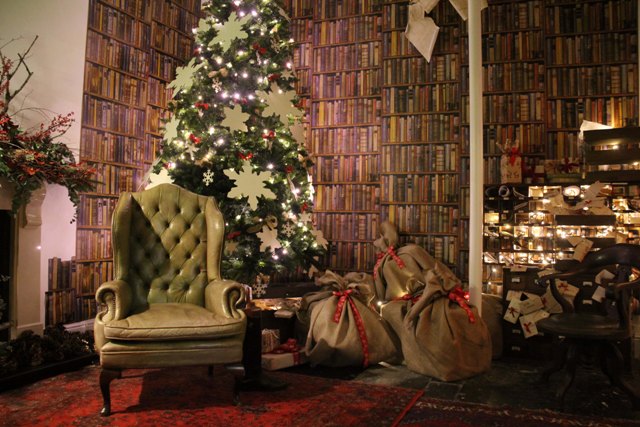 Father Christmas is visiting Powerscourt Townhouse Centre and for the first time ever there will be a magical and unique Father Christmas Workroom that has been designed to match the authentic feel of the centre. Santa's den is filled with lots of charm, and is a must-see for all the family. From the moment you enter, you will experience a real winter wonderland feeling. You will be greeted by a warm fire and lovely lights. Santa will be immersed in a pile of wish lists from children around the world, and he will be dressed in his old cords and check shirt. This will be a real life glimpse for children into an authentic Father Christmas workroom, and will be a completely unique experience.
To bring even more magic to the experience, you can meet Magic Turtles in Father Christmas's workroom in Powerscourt with a series of family festive art workshops where you can Create Christmas. You are invited to come along and be part of the Create Christmas series with their trained and dedicated facilitators.
The Magic Turtles are a group of artists who provide quality creative experiences for children and adults through contact with arts and crafts. This December the workshops will be in Father Christmas's Living room, and there will be plenty of Irish craftwork and materials for you and your children to create unique Christmas theme artwork with this exciting team.

The Magic Turtles will be on the top floor in Powerscourt Tuesday to Friday afternoons 2-5 pm and late night Thursday, for the evening artists! Workshops start from 4th to the 21st of December and cost €6 per person. So Come along and Create Christmas with the Magic Turtles this December!