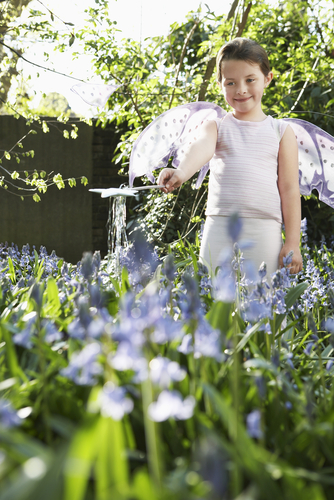 What you need:
Fabric
Safety pin
Pencil
Ribbons
The Game:
Cut a length of fabric that will reach across your child's back and connect to their outstretched hands, taking care to allow some slack.
Secure either end of the fabric to the wrist of your child's sleeves using safety pins.
To create a wand, attach some ribbons to the end of a pencil.