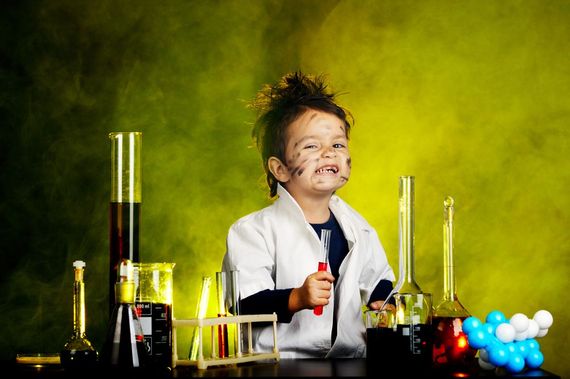 A lot of kids love to be messy and this game will give them an excuse.
What You'll Need:
Jars
Water
Food colouring
Corn flour
The Game:
Fill some jars with mixes of water and various food colours.
Create slime by combining two-parts corn flour with one-part water. Add a few drops of food colouring.
Let your scientists create something diabolical.