Flowers make a lovely addition to any home, but it takes more than simply popping them in a vase to show them off to their full glory.
Here are several inspiring ways to display your flowers:
Light bulb moment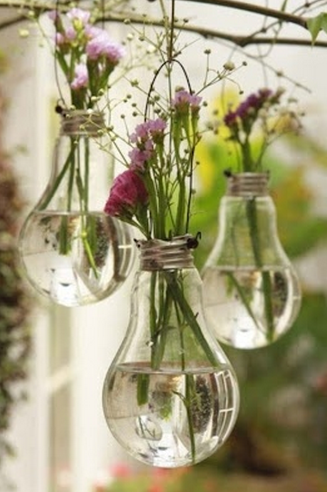 This is a really pretty way to display your flowers. Simply cut off the ends of old light bulbs, fill with water and hang up with a piece of twine. Keep flowers simple and light - don't force too many in each bulb as it will just take away the effect.
Flower buds and fruit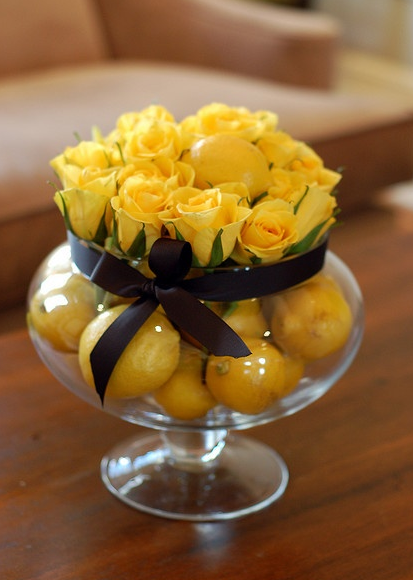 Cutting off the stems might not seem like a good idea after you have just spent a fotune on a bouquet of roses, but it will look really effective. Fill up a large serving bowl or dessert glass with fruit - try to stick to the same colour as your flowers. Cut the stems off your buds and pop them on top. If you like, you can finish it off with a pretty ribbon.
Tea cup cosy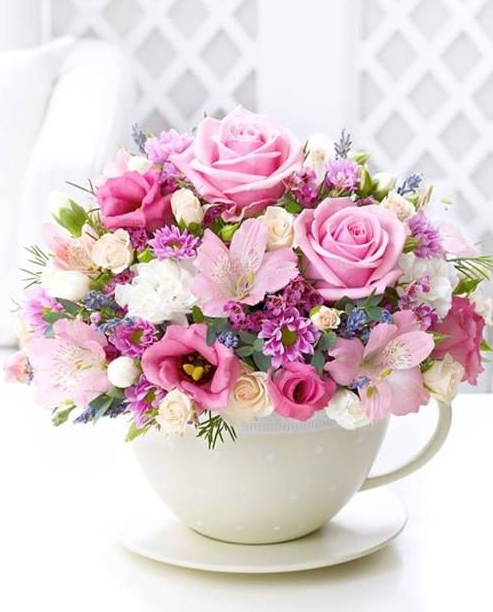 Put an old large cup to good use by poppping an oasis at the bottom and arranging your flowers in it. It would make a really lovely centrepiece.
Upside down flowers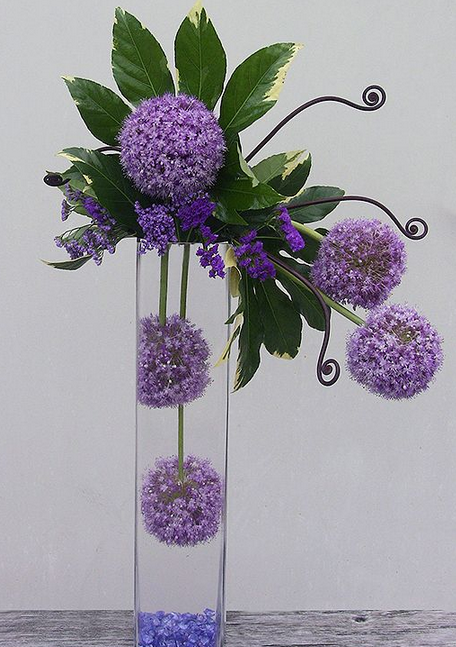 Putting your flowers into a large, clear glass would make for a unique and pretty flower display.
images via Pinterest