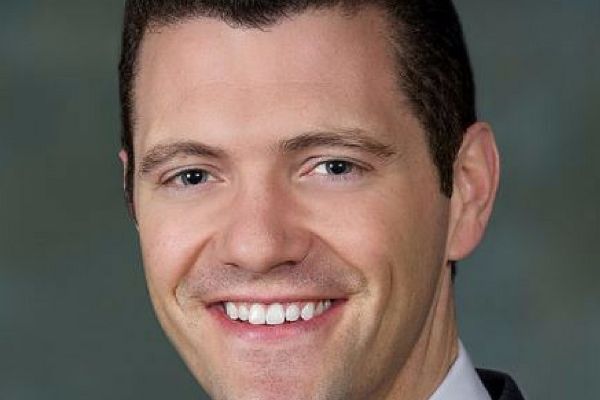 When you become a parent, you become accustomed to improvising. Toddler is crying? Pull silly faces at them. No time to wash your hair? Dry shampoo. Kids can't find socks? Give them yours instead. No napkin? How about a nappy?!
Yes, one busy dad took improvisation to a whole other level when he was grabbing breakfast on-the-go. Joe Fain realised he needed a napkin while tucking into a breakfast burrito.
To avoid making a mess, he used the first thing he found in his car – which was a nappy. Now, we're assuming the nappy was clean (after all, what parent of young children doesn't cart around some spare ones everywhere they go?), but we can't help wondering if he really needed to resort to this.
Mr Fain tweeted: "My breakfast burrito is leaking, and I don't have any napkins in the car. #dadhacks," alongside a photo of the offending burrito wrapped up in a nappy featuring Sesame Street characters.
My breakfast burrito is leaking and I don't have any napkins in the car. #dadhacks pic.twitter.com/T5aOcVgCnF

— Joe Fain (@senatorfain) June 23, 2017
Now, Mr Fain is a Washington State Senator, so it probably would be inadvisable for him to go to work with burrito stains on his shirt.
In fact, some Twitter users praised the burrito-loving dad for his resourceful improvisation. "Being resourceful is a highly sought-after attribute for elected officials. This is commendable," one remarked.
While another was so thoroughly impressed, they pledged their loyalty to him and said they would vote for him if it were "geographically feasible", regardless of what policies he stood for.
#PuppyMonkeyBaby https://t.co/BPkVwlVJXn pic.twitter.com/v2PFnUS1QT

— Joe Fain (@senatorfain) May 6, 2016
But others couldn't get their heads around the idea of a nappy being turned into a napkin, and aired their grievances.
"Knowing that they're sterile and clean, this still makes most any food unappealing…," one dad responded, while a mum wrote, "Ewww! I've changed too many nappies."
Naturally, others saw it as a way to attack Senator Fain for his political beliefs: "You'd think we'd have a functioning government, but the ruling party employs people who eat burritos out of nappies, so here we are."
And one had genuine (and hilarious) words of wisdom to impart: "Keep one handy for after it's digested. They tend to leak then, too!"
What do you think of this life hack, mums? Let us know.